If you are interested in learning more about water filtration options for your home, the information here can help you get started.
Water Filter Information
Change the filter cartridge when the indicator light flashes red or, for non-electric filters, when there is more red visible than green. Most filters are guaranteed to last for 100 gallons, which for an average family of four will be every 2-3 months. (Note: It is always a good idea to read the packaging to confirm that the filter you have has a 100 gallon lifetime. There are some products designed for longer performance.)
PUR and Brita can be contacted to provide the required adapter, or you can bring your faucet aerator and adapters from box to local hardware store and ask for help connecting the two.
For a battery powered filter housing, the batteries will die approximately every 2 years. The filter will still be functional, but there will be no indication of when the filter needs changed so it is advised to replace the system once the batteries die. The batteries are not replaceable.
Activated carbon filters are capable of filtering out copper but have only been tested and guaranteed to remove what it states on the box/instructions. PUR and Brita faucet filters differ on the exact types of contaminants they filter out, but both are certified to remove lead, chlorine, and most disinfection byproducts. To be sure, check the box/instructions/website for more information.
If there is a Boil Water Advisory, wait until the advisory has lifted and then change the filter.
No, it is never safe to run hot water through activated carbon filters. Other types of POU filters that do not use activated carbon, like those designed to remove legionella bacteria, are capable of filtering hot water.
Some shower filters have activated carbon and some use other technologies (such as membranes). We would strongly advise against using activated carbon filters in the shower because, although they remove lead and chlorine, they can also breed harmful bacteria.
More Water Filter Resources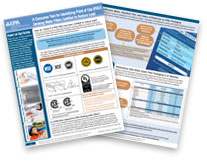 Identifying Certified Drinking Water Filters
View/Download A Consumer Tool for Identifying Point of Use (POU) Drinking Water Filters Certified to Reduce Lead from the EPA (PDF).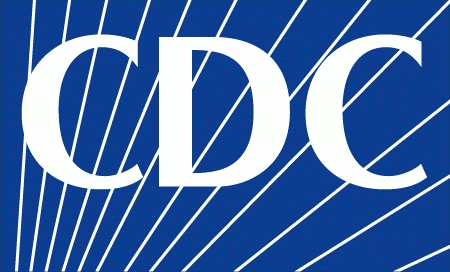 Choosing Home Water Filters & Other Water Treatment Systems
Visit Choosing Home Water Filters & Other Water Treatment Systems on the Centers for Disease Control and Prevention (CDC) website.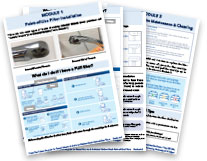 Point-of-Use Filter Installation, Use, and Maintenance
Review Point-of-use (POU) filter installation, use, and maintenance (PDF) with this guide developed by Greater Flint Health Coalition, Community Foundation for Greater Flint, US EPA, Flint Neighborhoods United, Genesee Health System, Wayne State University, and the University of Michigan.