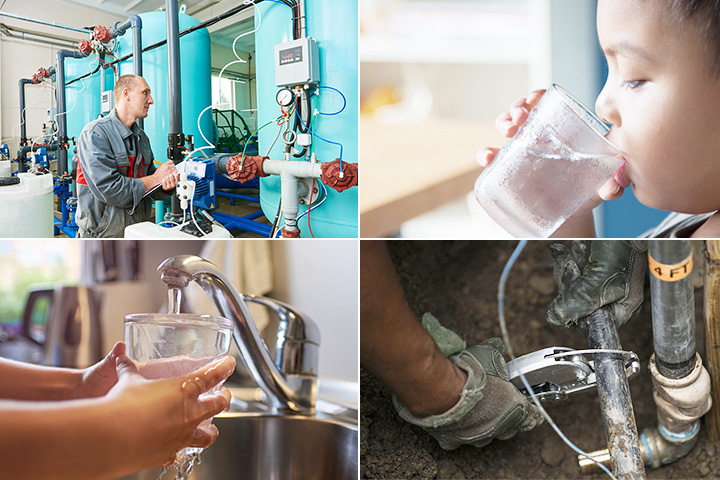 Implementing the revised Lead and Copper Rule comes with some challenges: Cities and towns need to determine how to fund lead service line replacement. Water utilities need to update and learn new protocols. Citizens are uncertain about what the new rule means for public health and where they can find reliable information about lead in drinking water.
In order to overcome some of these challenges, partners from the University of Michigan School of Public Health, Engineering, and Public Policy, along with Safe Water Engineering, LLC, are working with the Water Center to provide:
The most up-to-date, science-based information about lead in drinking water generally, and the revised LCR specifically, for municipal leaders, community groups, and other engaged citizens;

Information for water utilities on options for funding their lead service line replacement programs; and

Technical assistance to the Michigan Department of Environmental Quality (MDEQ) as it supports cities and towns in complying with the new LCR requirements.
Assisting this team is a multi-sector advisory group with representatives from community organizations, cities and townships, water utilities, state agencies, and non-profit organizations who have a responsibility and a voice in implementing the new LCR. This group identified a range of issues and questions being raised about the revised LCR within Michigan communities, so the project team can be as responsive as possible to public needs related to the revised rule.
If you have questions about the revised LCR, check out the project resources linked to the menu at left.  If you have questions for our project team, contacts are listed below.
---
Project Team Members
Jennifer Read, Water Center, Graham Sustainability Institute
Elin Betanzo, Safe Water Engineering, LLC
Rita Loch-Caruso, Environmental Health Sciences, School of Public Health
Terese Olson, Civil and Environmental Engineering, College of Engineering
Sarah Mills, Center for Local, State and Urban Policy, Gerald R. Ford School of Public Policy
Stephanie Leiser, Gerald R. Ford School of Public Policy