Project Summary
To support creative redevelopment efforts in Detroit, the Graham Institute partnered with the Detroit-based nonprofit civil and human rights organization Focus: HOPE to conduct the Sustainability and the HOPE Village Initiative Integrated Assessment (IA).
The HOPE Village Initiative is Focus: HOPE's comprehensive, place-based effort that aims to ensure that, by the year 2031, 100% of neighborhood residents will be educationally well-prepared, economically self-sufficient, and living in a safe, supportive environment.
Through collaboration among U-M researchers, Focus: HOPE staff, and community residents, the IA generated data, plans, and recommendations to help Focus: HOPE advance the HOPE Village Initiative and revitalize the neighborhood. The effort focused on a issues critical to the HOPE Village Initiative's success including: vacant and open space, housing, education, economic development, built environment, and social perceptions.
Project Highlights
HOPE Village Eco-District
The IA provided a detailed baseline assessment of the community that helped Focus: HOPE become one of one of the first two EcoDistricts in Detroit. The Eco-D effort supports community-driven plans to foster neighborhood regeneration and sustainability.
Analyses and Options
The assessment included a wide range of studies and activities.
Detailed visioning plans and design strategies for open and underutilized space
Streetscape plans to make streets safer and more usable
Assistance putting Focus: HOPE at the forefront of plans for the 26-mile Inner Circle Greenway though Detroit, Highland Park, and Hamtramck
Options for improving affordable housing availability
Master plan to improve and attract investment to the main commercial thoroughfare
Options to mobilize a formal, fundable community based educational network
Identification of community- based skills and assets that can contribute to new economic opportunities
Inventories the neighborhood's social and built environments to identify opportunities and track progress
Proposals to submit to potential funders to implement IA recommendations
Engagement
Collaboration was central to the overall IA and the individual research projects. Focus: HOPE's priorities and feedback guided the work, and the Graham Institute and Focus: HOPE worked to facilitate coordination between the teams, and residents provided valuable insight into neighborhood challenges and opportunities.
To encourage further community involvement with the projects and support the HOPE Village Initiative, the Graham Institute sponsored a community block party so that a wide range of residents could provide input on the projects in a fun, family-friendly setting. The research teams also shared their work and solicited community feedback through a six-week interactive poster display at the neighborhood branch of the Detroit Public Library.
Future Opportunities
Graham Institute staff contine to participate in ongoing meetings with Focus HOPE staff and representatives from Michigan State and Wayne State to assist with advancing HOPE Village Initiative objectives through a learning and engagement collaborative.
Many communities in Detroit face the same issues the HOPE Village Initiative aims to address. The scope of these challenges often extends beyond single neighborhoods, but hopefully the results of this IA demonstrate that community level efforts can make a difference locally and may shed light on larger-scale solutions and help lead to widespread change.
Project Teams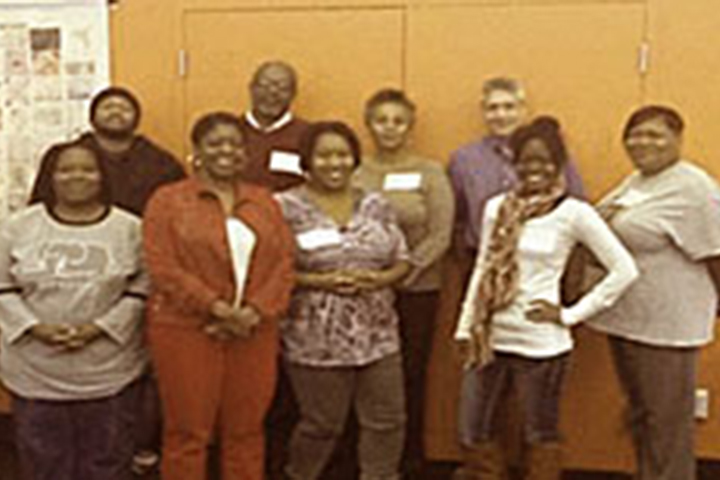 Mapping Community Economies and Building Capabilities in HOPE Village
Bruce Pietrykowski - Center for Labor & Community Studies, U-M Dearborn
Roland Zullo - Institute for Research on Labor, Employment, & the Economy
---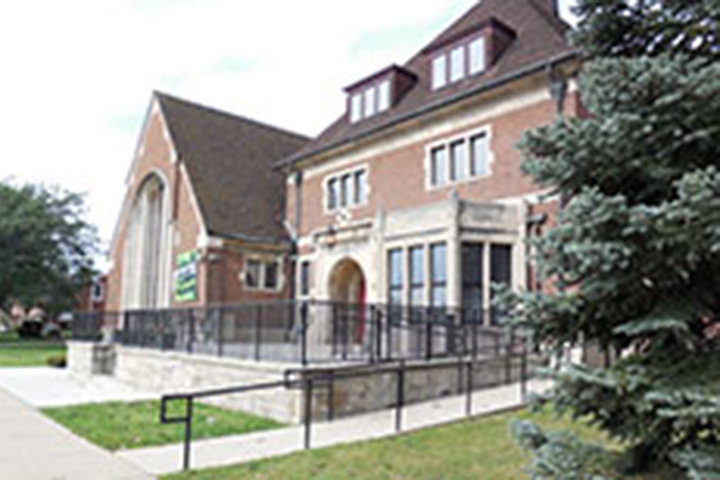 Building a Healthy Community in Detroit: Tracking the Impact of the HOPE Village Initiative
Paul Draus - Public Affairs, U-M Dearborn
Juliette Roddy - Public Affairs, U-M Dearborn
---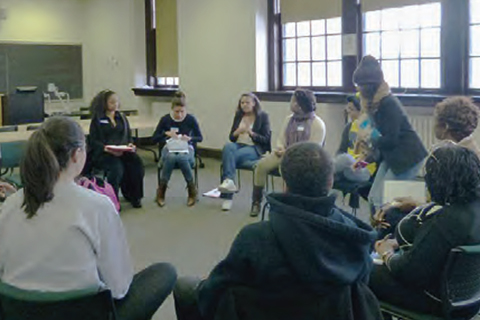 The Development of a Community-Based Coalition to Promote Career and College Preparation in the HOPE Village Neighborhoods of Detroit and Highland Park
John Burkhardt - School of Education
Betty Overton-Adkins - School of Education
---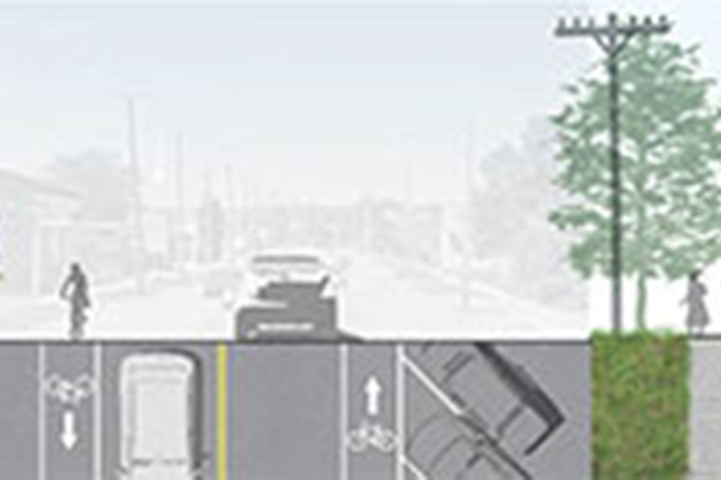 Applied Research and Service by Urban Planning Students in the HOPE Village Initiative Area
Eric Dueweke - Architecture & Urban Planning
Margaret Dewar - Architecture & Urban Planning
---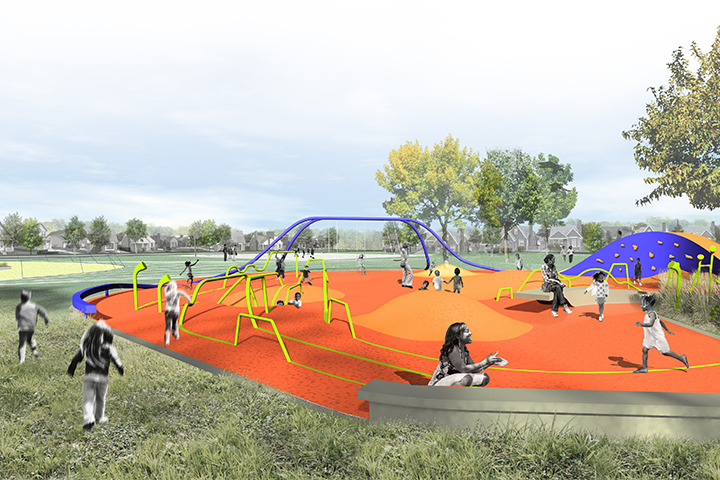 María Arquero de Alarcón - Urban Planning and Architecture
Jen Maigret & Craig Borum - Architecture
Robert Grese - Natural Resources & Environment
Lorelle Meadows & Aline Cotel - College of Engineering
---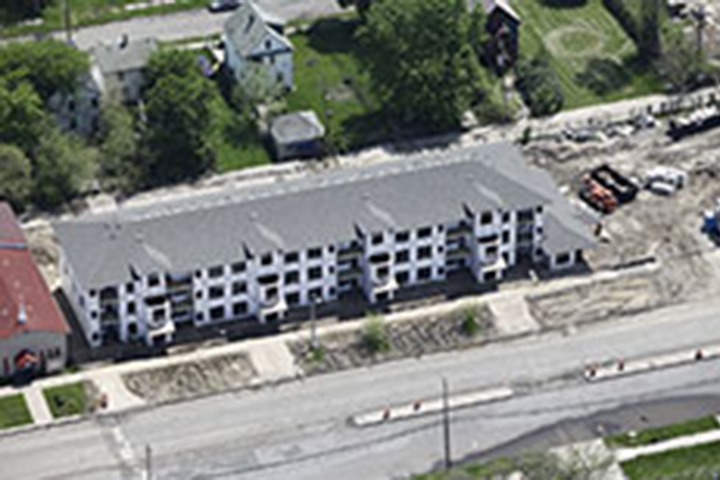 Legal Issues in HOPE Village Housing Cooperative and Green Space
Alicia Alvarez - Law School
Priya Baskaran - Law School
---
Resources
For more information, please contact Maggie Allan at (734) 763-0749 or
maallan@umich.edu
The Graham Sustainability Institute awarded a total of $180,000 to 6 project teams in 2012.