Cover: Pawel Gaul via Canva.com
Three projects have been selected to receive funding through the Graham Sustainability Institute's catalyst grants, which provide support for small-scale, collaborative, interdisciplinary sustainability research. These projects are the newest of more than two dozen funded by Graham's catalyst grant program since its inception.
"Graham's catalyst grant program is designed to help faculty optimize the impacts of their sustainability work, a core part of the Institute's mission," said Jennifer Haverkamp, Graham Family Director. "The projects chosen for funding reflect the diverse talents of U-M faculty and benefit the communities and partners they serve. We are pleased to contribute to their success."
"Partnership is the most exciting aspect of this project," said Runzi Wang, assistant professor of landscape architecture in the School for Environment and Sustainability and principal investigator of a project that seeks to improve urban stream quality in Washtenaw County and beyond. "We are a strong interdisciplinary research team that includes landscape designers, urban planners, civil engineers, and data scientists. Our multidisciplinary expertise can advise sustainable urban form and development patterns comprehensively, providing solutions that lead to better stream water quality."
Another project, led by Paul Draus, professor of sociology in UM-Dearborn's College of Arts, Sciences, and Letters, aims to convert alleys in Detroit into net-zero community spaces. "This grant will contribute to the transformation of a formerly stigmatized space into an attractive and productive community resource," said Draus. "Every neighborhood has an alley so the possibilities are endless."
The third project, led by Marie-Anne Rosemberg, assistant professor in the School of Nursing, will help protect nail salon workers by providing them with a free digital training on how to reduce their toxic exposure.
Graham Sustainability Institute catalyst grants are open to all faculty and researchers across U-M's three campuses. The three featured projects were chosen from among eight proposed this cycle. Each research team will receive $10,000.
---
Detroit "Alley Activation" to Marry Sustainability Goals with Community Needs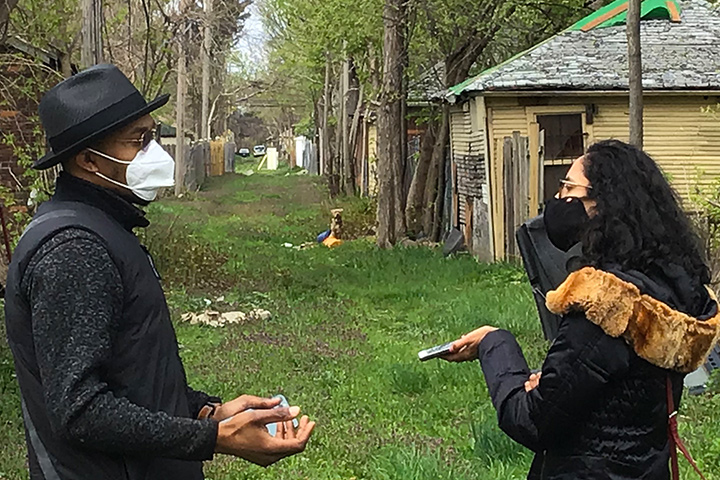 In 2020, Detroit began investing in the large-scale clearance of debris-ridden, overgrown alleys, once used for trash pickup and utilities but decommissioned decades ago. In exchange for a one-time alley-clearing service, the city has asked neighborhood block clubs to create ongoing alley maintenance plans. This project will investigate how the newly functional alleys might be "plugged in" to surrounding neighborhoods in ways that reflect local history, current needs, and multiple sustainability goals.
The researchers' prior work with residents generated a host of ideas, from enhancing access to recreational green space to providing valuable green infrastructure and creating safe sites for entrepreneurship, product delivery, and social gatherings. This project will enable the implementation of a proof-of-concept pilot that integrates several of these ideas to produce a working model of a net-zero alley that is also a neighborhood-owned oasis. The work is designed to aid decision-makers by showcasing appropriate technology in context and serving as a model for other neighborhoods across the city.
Project team: Paul Draus, PI (UM-Dearborn Sociology), Korey Batey (Detroit Ain't Violent It's Safe (DAVIS) president), Jacob Napieralski (UM-Dearborn Geology), Carlos Nielbock (C.A.N. Art Handworks president and founder), Christopher Pannier (UM-Dearborn Mechanical Engineering), Charles Rivers (The Neighborhood Association president)
---
New Mobile Virtual Training to Help Nail Salon Workers Avoid Harm from Toxic Exposure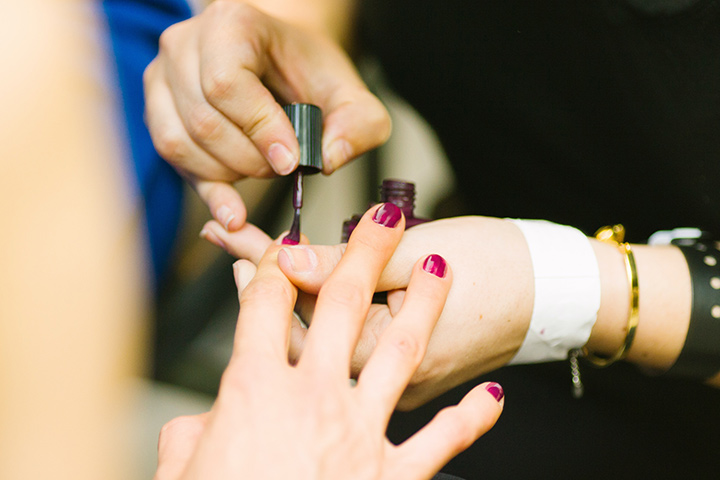 Michigan has over 3,000 nail salons, comprising an industry that typically falls short in terms of environmental sustainability. Volatile Organic Compounds (VOCs) are ubiquitous in nail salon products—from polishes to removers, artificial nails, adhesives, glues, hardeners, and sanitizers—and are found airborne in nail salons, as well.
Nail salon workers—primarily racial/ethnic minorities, women, and low-wage earners—are chronically exposed to these toxic compounds. Exposure has been linked to short- and long-term ill-health: headaches, upper respiratory distress, central nervous system impairment, pregnancy loss, and hematological effects. These are preventable harms.
This project will create and test a free, interactive online training module tailored to nail salon workers. The virtual training will be mobile-friendly and well-suited to adult-learners, and will include sustainability learning objectives. The team and partners will blend technology, environmental justice, occupational health, training, and nail-salon industry-specific expertise to help this business sector solve the critical sustainability challenge of disparities in chemical exposures.
Project team: Marie-Anne S. Rosemberg, PI (U-M Nursing), Patricia Koman (U-M SPH), Aurora Le (U-M SPH), Tuan Nugyen (California State Compensation Insurance Fund industrial hygiene specialist and California Healthy Nail Salon Collaborative (CHNSC) industrial hygienist consultant), Henry Ryng (InXsol president and founder), Swati Sharma (research and policy consultant)
---
Innovative Model to Help Urban Resource Managers Stop Stream Water Quality Degradation Before It Starts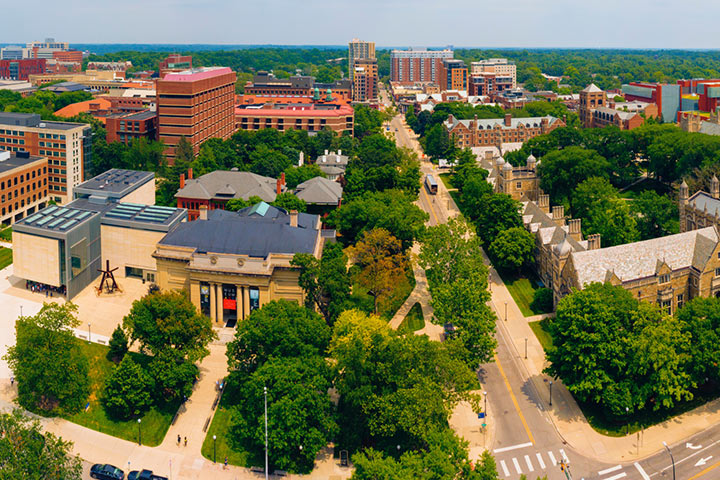 In urban settings, healthy stream ecosystems provide important services, including drinking water, recreation, and natural beauty. Urban stream water quality is determined by a complex set of variables that include water infrastructure design, land-development regulation, site design, and ecological contexts. This research team aims to create a first-of-its-kind multidisciplinary framework to approach urban water quality management. Together with the Huron River Watershed Council (HRWC), the team will pilot its work in the Huron River watershed.
Researchers will create a scenario-planning tool that HRWC and local jurisdictions can use to compare water-quality outcomes under different urban development scenarios from the regional pollutant-loading standards. The team will also publish an urban environment database with current conditions of all Huron River subwatersheds, which planners and researchers everywhere can access, adapt, and use. Parts of the project could become a state-of-the-art case study to introduce students to the concepts, methods, and solutions prevalent in the field of urban sustainability.
Project team: Runzi Wang, PI (U-M SEAS), Yang Chen (U-M Statistics), Robert Goodspeed (U-M TCAUP), Branko Kerkez (U-M Civil and Environmental Engineering), Joshua Newell (U-M SEAS)
Partner: Huron River Watershed Council
---
For more information, please contact Maggie Allan at maallan@umich.edu.