A Socio-ecological Analysis of Diversified Agricultural Landscapes in Santa Catarina, Brazil
A Socio-ecological Analysis of Diversified Agricultural Landscapes in Santa Catarina, Brazil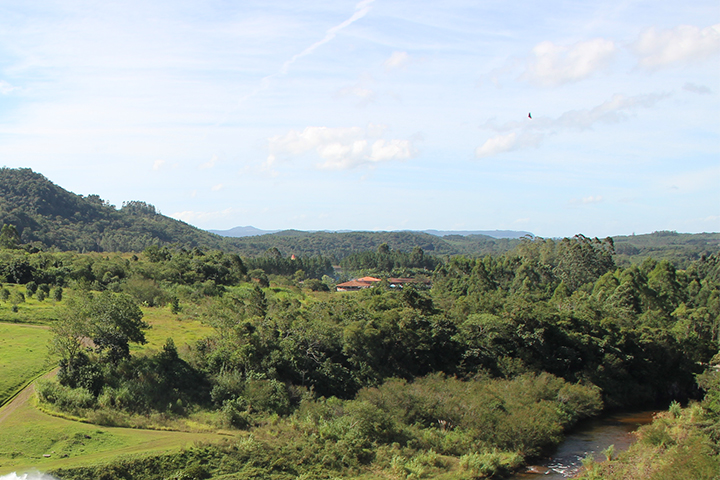 U-M Investigator
Jennifer Blesh - School for Environment and Sustainability
Collaborators
Abdon L. Schmitt Filho - Federal University of Santa Catarina
Paulo Antônio de Almeida Sinisgalli - University of Sao Paulo
Joshua Farley - University of Vermont
Hannah Wittman - University of British Columbia
Project Summary
The research team is engaged in work to understand the relationships between different farm management systems, rural livelihoods, and ecosystem services in the Santa Catarina area of Brazil. The team's objectives are to:
Characterize the range of management systems in practice within the Brazilian family farming sector in Santa Catarina and their impacts on rural livelihoods.
Quantify management impacts on ecosystem processes and properties.
Develop an indicator set for key ecosystem services, and identify opportunities and barriers to policies that would more effectively maximize provision of ecosystem services.
This work builds on earlier research in Mato Grasso, which was also supported by the Graham Sustainability Institute through the U-M/Brazil Partnership.
This project received a $90,000 UM-Brazil Sustainability Cooperation Grant in 2015.