Project Summary
The pursuit of global health equity requires a multi-dimensional approach that integrates innovative science in global health and sustainability. To support such efforts, the Graham Institute and Center for Global Health (CGH) partnered to co-sponsor Integrated Assessments (IAs) in Ghana and Peru that address major water issues and their impacts on health.
The two multidisciplinary teams worked in close collaboration with in-country researchers and partners. Their collective efforts helped address knowledge gaps, identify sustainable alternatives, and build awareness and partnerships for future change.
Key Impacts
As a result of strategies developed during the IA, new neem seed oil production operations in Ghana are offering women alternative economic opportunities and better health for their families by avoiding mercury exposure associated with artisanal and small-scale gold-mining (ASGM).
The resources developed through the IA provide strong, scientific information and recommendations to assist on-going national intitatives and policy changes for ASGM in Ghana. In light of the United Nations Environment Program's recent global treaty on mercury pollution, the Minamata Convention, which has entire articles devoted to the ASGM sector, countries with such expertise available on ASGM are well-positioned to be at the forefront of solutions to ASGM.
Clinical and laboratory studies made progress addressing critical knowledge gaps regarding infectivity of the bacterium H. pylori in water that have impeded policy progress.
By engaging Peruvian partners and stakeholders, the IA built technical capacity within the Peruvian Department of Environmental Health, and it raised awareness within the Ministry of Health resulting in implementation of a new water quality monitoring program for waterborne H. pylori in Lima.
Project Teams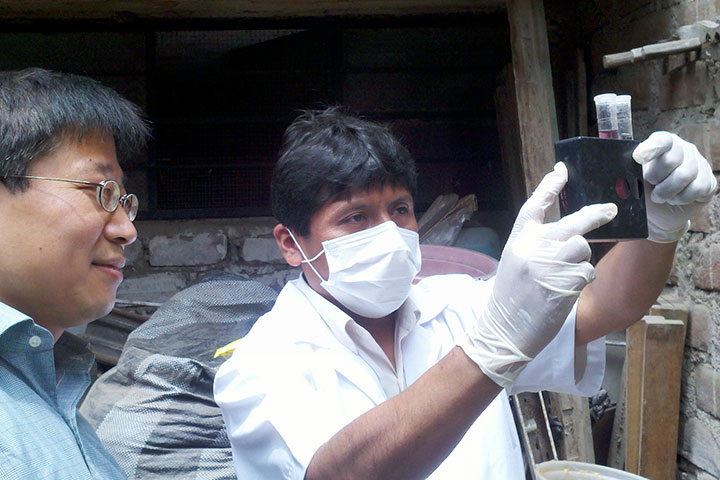 Gastric Cancer and Helicobacter pylori Infection in Lima Peru: The Role of Water Contamination
Chuanwu Xi - University of Michigan School of Public Health
Manuel Valdivieso - University of Michigan Medical School
---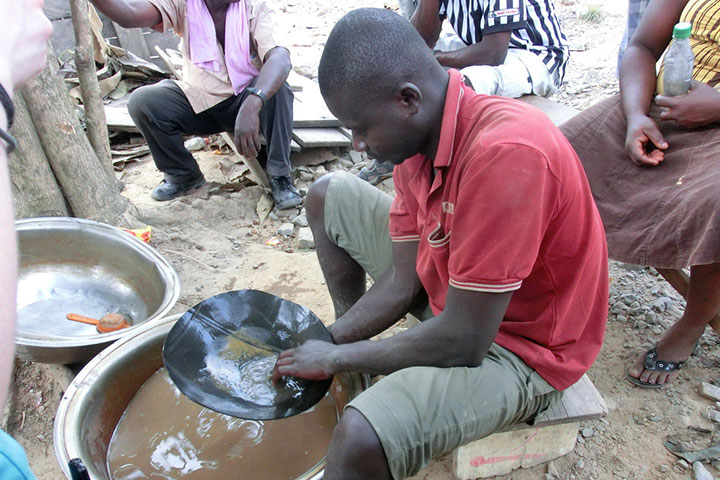 Water Sustainability, Infrastructural Inequity, and Health in Small-Scale Gold Mining Communities in Ghana
Elisha Renne - Department of Anthropology and Department of Afroamerican and African Studies, LSA
Richard Neitzel - Department of Environmental Health Sciences, School of Public Health
Niladri Basu - Department of Natural Resource Sciences,School of Dietetics and Human Nutrition, McGill University (previously at University of Michigan School of Public Health)
---
For more information about the IA, please contact Maggie Allan, Graham Sustainability Institute at (734) 763-0749 or maallan@umich.edu.
The Graham Sustainability Institute awarded a total of $700,000 to 2 project teams in 2012.