Design and content photographer: Fatimah Bolhassan; and written by: Elizabeth LaPorte, Graham Sustainability Institute
Annually, a cohort of U-M sophomores join a co-curricular cohort of undergraduate sustainability leaders, focusing on people, planet, and profit, otherwise known as the triple bottom line. Among the new Graham Sustainability Scholars, some have experience as research assistants, policy analysts, and many are already engaged in the LSA and SEAS collaborative Program in the Environment (PiTE), as well as engineering and business-related sustainability programs that are a core part of their major or minor academic studies.
"I have learned so much about how to lead with confidence in a group of diverse and impressive individuals." — Sustainability Scholar
Throughout the next two years, peers and professors will support and challenge each new Scholar to determine how to incorporate sustainability into their lifestyle, campus, and community. Scholars have many opportunities to hone leadership, system-thinking, and problem-solving skills—all tools needed to be an active citizen and continually thrive. Scholars participate in program courses and activities throughout their junior and senior years, including: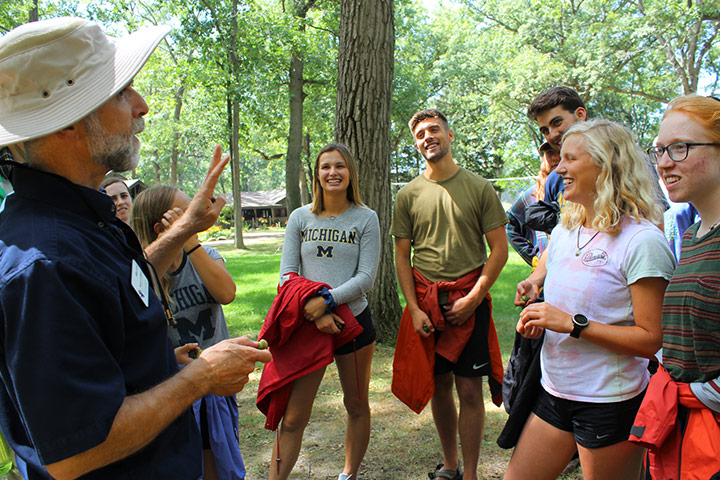 Discussion-based seminars that incorporate engagement across campus, team-based sustainability projects with clients external to camps, and peer learning about field-based courses offered through CGIS and others, supported in part by the Scholars program.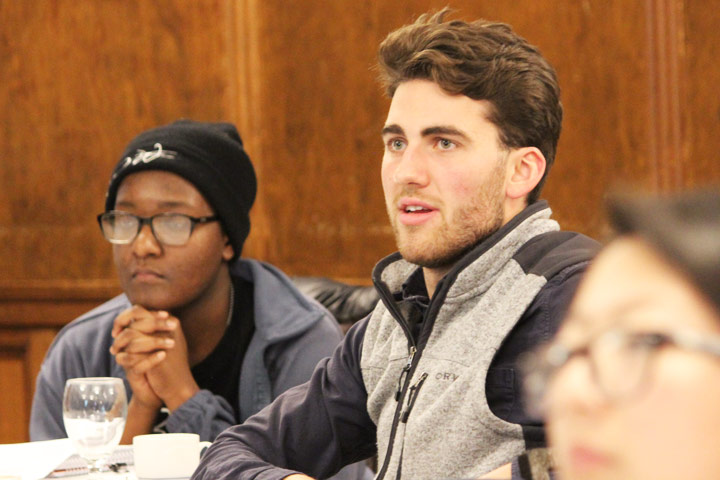 ENVIRON 391, known as the Campus Sustainability Course, 391 promotes a practicum-based approach to learning by engaging campus clients to sponsor student teams that address a specific challenge. Professor <a data-cke-saved-href=" />Sara Soderstrom (Organizational Studies and PiTE) teaches 391, which facilitates team-based projects that address real-world challenges. Scholars that have a conflict with 391 may opt for an alternative sustainability practicum course.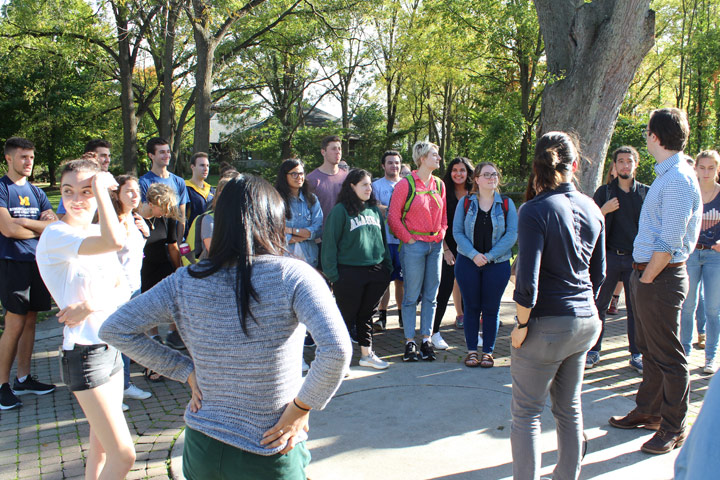 Field-based Experience, all Scholars have the opportunity to explore their interests in sustainability, like learning about sustainable development in San José, Costa Rica, or working with researchers to determine the population density of specific species of plants and animals in Whakatiwai, New Zealand.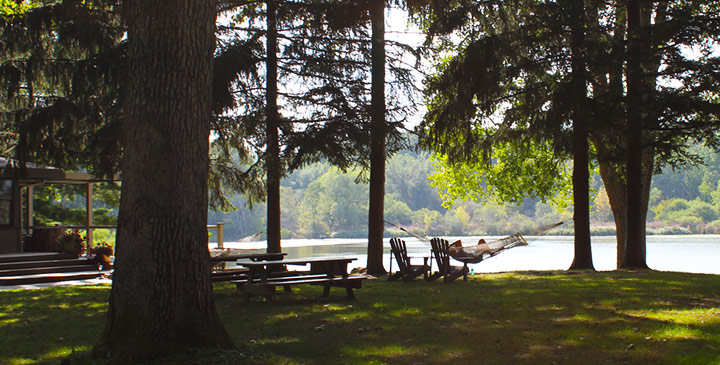 The new cohort of 25 scholars will officially begin their participation in the program at the 2-day Fall Retreat in late August and begin monthly seminars that are scheduled from September-April. The Graham Undergraduate Sustainability Scholars Program supports 50 juniors and seniors annually and is open to U-M Ann Arbor campus students, and transfer students looking to connect with other like-minded scholars. The co-curricular Graham Scholars program is complimentary with related sustainability academic programs, including the Program in the Environment, the Program in Sustainable Engineering, and the Business and Sustainability Concentration.
---
At the Graham Sustainability Institute, our dedication to academic excellence for the public good is inseparable from our commitment to diversity, equity, and inclusion. Our mission of engaging, empowering, and supporting faculty, staff, and students to foster sustainability solutions includes ensuring that each member of our community thrives. We believe that diversity is key to empowerment, and the advancement of sustainability knowledge, learning, and leadership.
---
Learn more: