Each year, the Graham Sustainability Institute supports a limited number of paid summer internships for Graham Sustainability Scholars and actively seeks partners offering paid internships. This summer, supported by the City of Ann Arbor's carbon neutrality efforts, additional Graham Scholars will receive hands-on experience assisting with carbon benchmarking.
---


A team of three Graham Sustainability Scholars are working with Architect and Ann Arbor 2030 District Leadership Chair Jan Culbertson. Culbertson is guiding the Scholars team in their work with Ann Arbor area businesses and nonprofits. The ​​Ann Arbor 2030 District is a private/public partnership working to reduce existing building energy consumption, water use, and transportation emissions by 50% by 2030.
Graham Scholars Interns: Sydney Barnes, Horace Mo, and Anthony Marx
---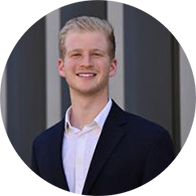 A Scholars Intern will work with Katy Adams and the Ecology Center's Climate, Energy, and Education Team to design public health and education resources and will learn and use research and design skills. For more than 50 years, the Ecology Center has advocated for a healthy environment, including recycling and environmental education. The Ecology Center was established in 1970, following the first Earth Day event in Ann Arbor. 
Graham Scholars Intern: Tobin Brenner
---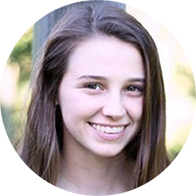 "Expanding Home Toxics Disposal in Eastern Washtenaw County" will be the focus of another Scholars Intern who will work with Will Garcia. Follow-up and implementation to address environmental justice efforts to better serve the eastern portion of the county is part of this project. The Washtenaw County Home Toxics Center is a drop-off station located off of Zeeb Road. County residents can properly dispose of many different materials, including paints, oils and automotive fluids, batteries, fluorescent bulbs, and more.
Graham Scholars Intern: Gabrielle DeMott
---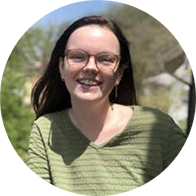 A Scholars Intern will continue the work of assessing the DTE Energy House at the Leslie Science and Nature Center. In addition, the intern will work with Science and Nature Center's Director of Education & Wildlife, David Clipner, on wildlife conservation and education. The Energy House has the potential to serve as a living-learning laboratory to promote sustainable energy systems, building techniques, and recycled materials. 
Graham Scholars Intern: Addison Schultz
---
About the Graham Scholars Intern Program
Annually, summer internships are awarded to undergraduate students that are part of the Graham Sustainability Scholars Program, including a cohort of 50 undergraduate juniors and seniors across U-M. Through experiential learning, Scholars incorporate sustainability into their discipline and the broader community. The Graham Institute partners with others to provide financial support, guidance, and career-building professional development resources for Scholars.