Recycling of Spent Li-ion Batteries for Carbon Neutrality
Recycling of Spent Li-ion Batteries for Carbon Neutrality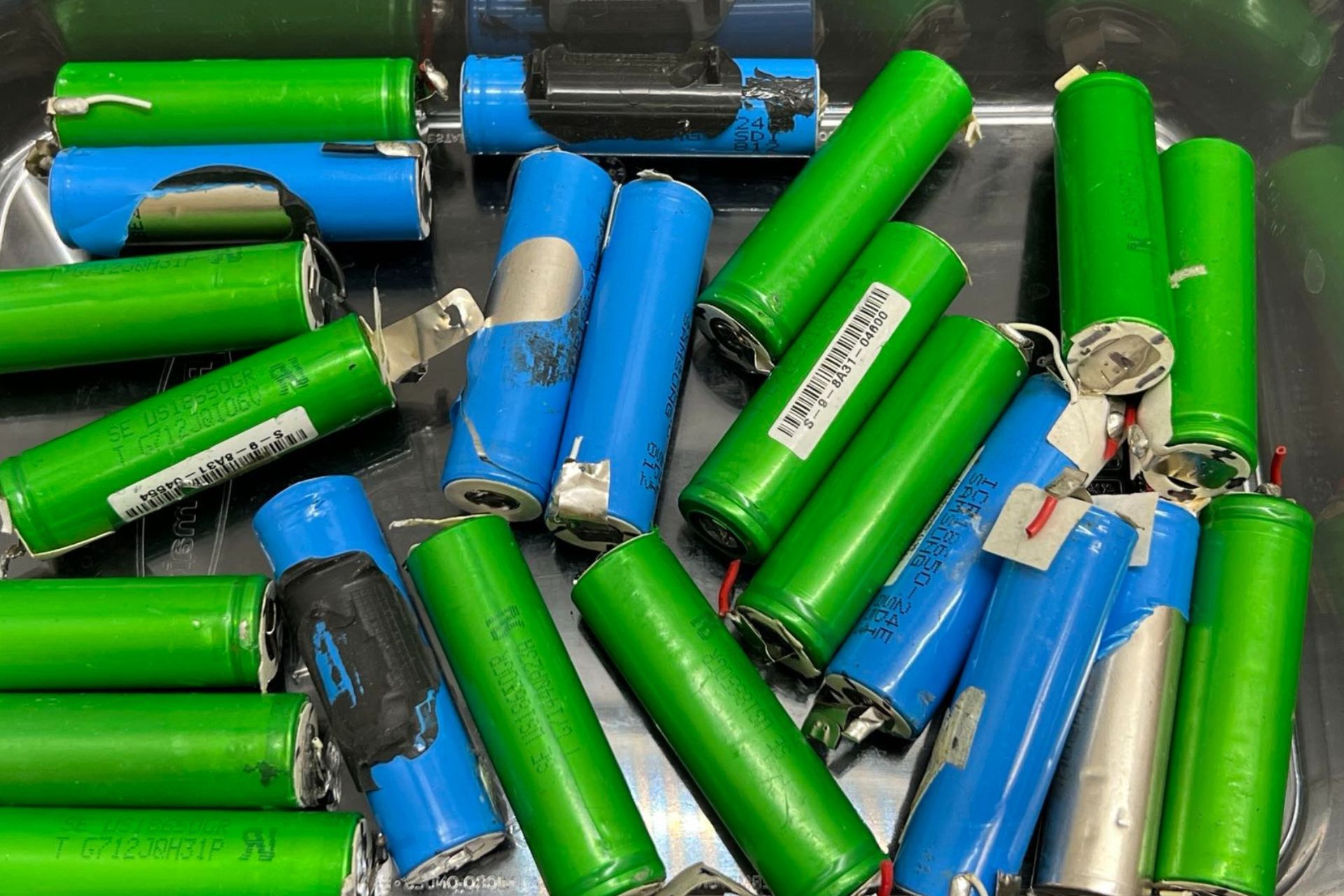 A new process incentivizes battery recycling to avoid massive waste
Research team: Lei Chen, Mechanical Engineering—UMD (PI); Yi-Su Chen, Management Studies + Operations Management—UMD (Co-I); Kevin Guo, Ford (Collaborator)
Project Summary
Lithium-ion batteries (LIBs) have facilitated the advancement of electric vehicles, a critical technology in decarbonizing our economy. However, left unchecked, the widespread use of LIBs will eventually generate massive amounts of battery waste. Given current projections of 21 million spent battery packs by 2040, recycling end-of-life vehicle LIBs is becoming an urgent need.
In addition, effective battery recycling could have benefits beyond waste reduction: Efficiently recovering components could reduce battery costs. Less mining of virgin materials could have positive environmental outcomes, result in greater global supply chain security, and mitigate illegal mining and mining-related human rights abuses.
Currently, recycling LIBs is disincentivized because traditional processes entail high energy input or involve significant waste and caustic reagents and do not create products valuable enough to offset the processing cost. This project aims to remediate those issues by developing a novel, simple, profitable upcycling process that is low-cost and low-pollution.
Unlike traditional recycling methods, the process proposed by the research team—all-dry-synthesis-based recycling—will not decompose the battery materials into substituent elements. Rather, it will return the materials to their original compound structure. The researchers view this process as a relatively simple solution free from costly reprocessing, high energy consumption, and secondary pollution.
Over the coming year, in partnership with Ford Motor Company (who will provide the spent batteries), the research team plans to develop a proof-of-concept for the proposed recycling process and conduct a techno-economic analysis of their process as compared to traditional recycling. The planned products from their recycling process are high-value components for new batteries. Their work will provide a testbed for industrial-scale applications.
This team received a $50,000 CNAP faculty research grant in 2022.