Chemically & Environmentally Safe Nail Salons: Empowering Workers through Education
Chemically & Environmentally Safe Nail Salons: Empowering Workers through Education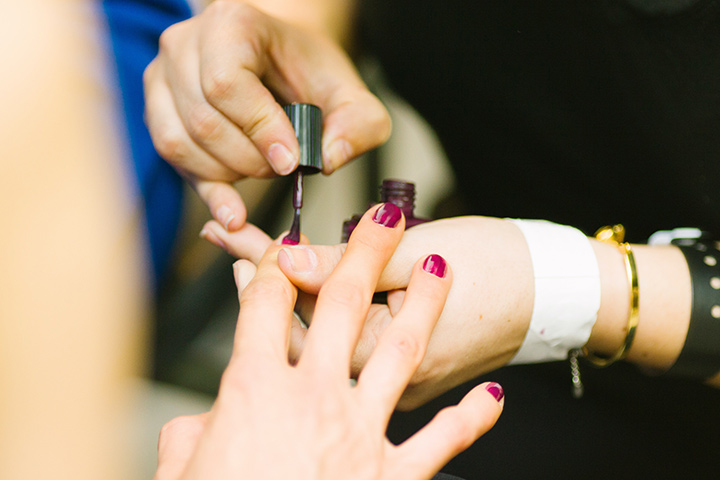 (This project is currently underway)
Project team
Marie-Anne S. Rosemberg — U-M School of Nursing (PI)
Patricia Koman— U-M School of Public Health (Co-I)
Aurora Le — U-M School of Public Health (Co-I)
Tuan Nguyen — Workplace Health Without Borders
Henry Ryng — InXsol president and founder
Swati Sharma — California Healthy Nail Salon Collaborative
---
Project Summary
Michigan has over 3,000 nail salons, comprising an industry that typically falls short in terms of environmental sustainability. Volatile Organic Compounds (VOCs) are ubiquitous in nail salon products—from polishes to removers, artificial nails, adhesives, glues, hardeners, and sanitizers—and are found airborne in nail salons, as well.
Nail salon workers—primarily racial/ethnic minorities, women, and low-wage earners—are chronically exposed to these toxic compounds. Exposure has been linked to short- and long-term ill-health: headaches, upper respiratory distress, central nervous system impairment, pregnancy loss, and hematological effects. These are preventable harms.
Unfortunately, this environmental and safety issue has largely fallen through the cracks, lacking regulation, enforcement, effective standards, and training. As a low-wage group, NSWs have little power to negotiate for monitoring, source reduction, or personal protective equipment. Moreover, NSWs largely consist of immigrant-born populations. Limited English comprehension of warning labels, extant training materials, and complex regulatory language add to the challenge of protecting these workers from hazards and having a sustainable business sector.
This project will create and test a free, interactive online training module tailored to nail salon workers. The virtual training will be mobile-friendly and well-suited to adult learners and will include sustainability learning objectives. The team and partners will blend technology, environmental justice, occupational health, training, and nail-salon industry-specific expertise to help this business sector solve the critical sustainability challenge of disparities in chemical exposures.
This Project Received a $10,000 Catalyst Grant in 2021.