Chemistry and Technology of CO2 Capture and Conversion to Fuels
Chemistry and Technology of CO2 Capture and Conversion to Fuels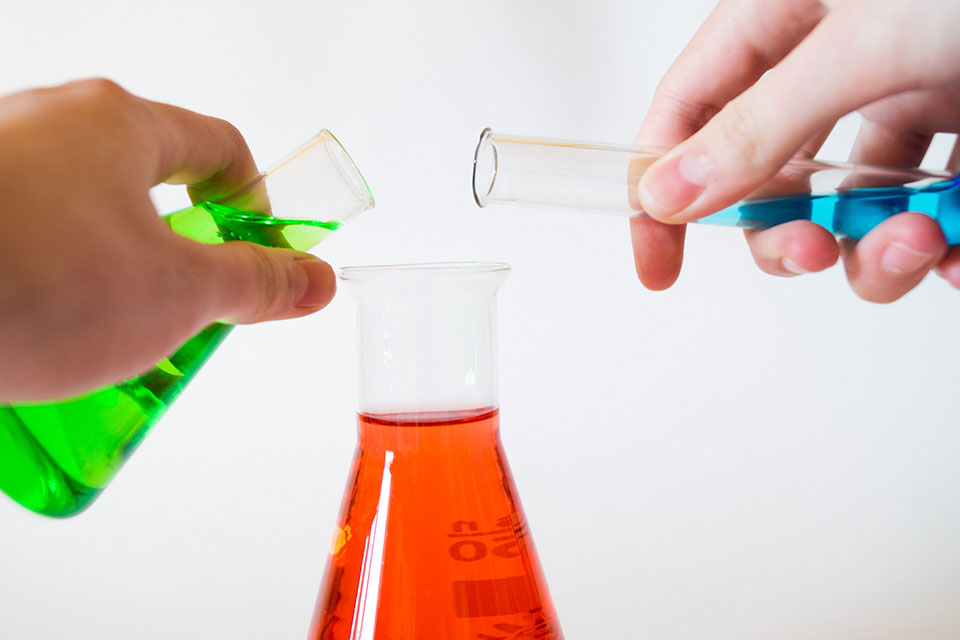 Inventing a device to capture, concentrate, and convert CO2 emissions to viable fuels and chemicals
Project Team
Suljo Linic, Chemical Engineering (PI)
Rohini Bala Chandran, Mechanical Engineering
Bryan Goldsmith, Chemical Engineering
Nirala Singh, Chemical Engineering
Charles McCrory, Chemistry
Project Summary
The drive to limit the concentration of CO2 in the atmosphere has spurred widespread efforts to develop technologies that capture and reuse or store carbon. This research team will develop a renewable energy-powered, integrated process for the capture of CO2 and its conversion to useful fuels and chemicals.
The research team—which includes five U-M faculty, three PhD students, and one post-doctoral fellow—will create a one-of-a-kind device that will unite carbon capture, concentration, and conversion in a single integrated structure. The device will run on solar energy, have minimal impact on the environment, require no significant changes to current infrastructure, and follow the natural daily cycle of solar energy to eliminate the need for electricity storage.
To identify and design the components of the integrated device, the team will leverage individual expertise in CO2 capture, electrocatalysis, reactor design, polymeric membranes, atomistic and mesoscale simulations, and technoeconomic analysis. The researchers envision this work as the "embryo" of a leading-edge interdisciplinary research team, aiming to position U-M as a leader in integrated CO2 capture and conversion.
This team received a $300,000 CNAP faculty research grant in 2021.