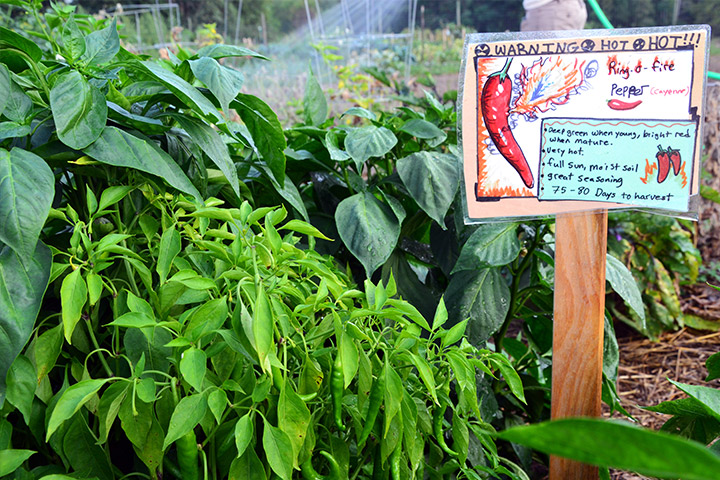 The University of Michigan Campus Farm is a project of the University of Michigan Sustainable Food Program (UMSFP). The mission of UMSFP is to foster collaborative leadership that empowers students to create a sustainable food system at the U-M and become change agents for a vibrant planet. The Campus Farm provides a living-learning laboratory, offering educational resources for volunteers, classes and community members in organic farming, sustainability, small business practices and more. Fostering a culture of sustainability on campus, the Campus Farm reduces food waste, and delivers student-grown produce to campus dining locations.
A new partnership with Michigan Dining through Fields Café in Palmer Commons shows great promise. In order to effectively supply food to Fields Café during the academic year, the Campus Farm will need to both extend its growing season into the academic year as well as streamline delivery processes. We will explore the possibility of season extension of the Farm operations to increase faculty and student engagement during the fall and spring. This would provide more time for class visits and other engaged learning opportunities.
Student team: Jacob Grochowski, Nicholas Machinski. Administrative Support: Robert Grese, M.S.L.A, Director, Matthaei Botanical Gardens and Nichols Arboretum, Professor of Landscape Architecture at University of Michigan SNRE; Catriona Mortell-Windecker, Academic Programs Team Lead, Matthaei Botanical Gardens and Nichols Arboretum. Supporting Student Group: Cultivating Community, University of Michigan Sustainable Food Program.