A Collaborative Process to Develop Solutions for Tidal Road Flooding in China Camp State Park
A Collaborative Process to Develop Solutions for Tidal Road Flooding in China Camp State Park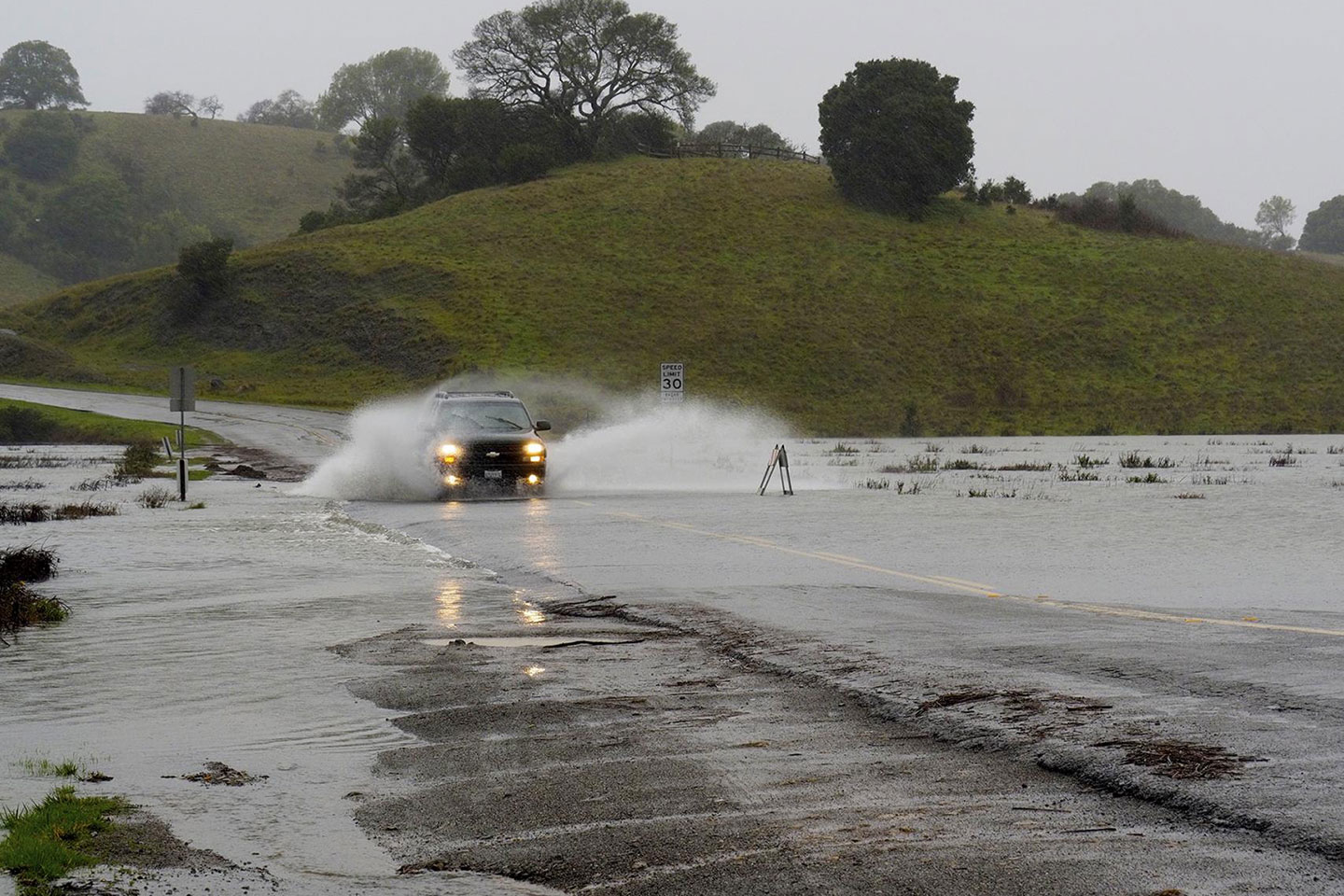 Why this work?
The shoreline section of North San Pedro Road - a shoreline road that bisects the San Francisco National Estuarine Research Reserve's China Camp State Park - is an important transportation corridor. It serves as the only entry point to a popular state park, as an alternate route for commuters during heavy traffic, and as a critical evacuation route for local communities. However, the road crosses the landmark historic tidal marsh at China Camp and routinely floods, and its undersized culverts restrict tidal influence in the interior marshes, limiting their ability to adapt naturally to sea level rise. Until recently, plans for short-term repairs to the road were stalemated by questions of cost, responsibility, environmental concern, and other factors. However, a workshop hosted by the reserve in December 2017 jumpstarted discussions about mapping a path forward for short- term repairs and long-term fixes, and the parties agreed on the need for a multi-stakeholder engaged collaborative process to generate a range of adaptation solutions and identify steps needed to select and implement an option.
About this project
This project brings together key stakeholders and decision makers to initiate adaptation planning from the bottom-up. The project approach involves a mix of targeted data collection, technical analyses and syntheses, and well planned and facilitated stakeholder meetings to identify, evaluate, and compare road reconfiguration options.
Project lead and contact
Stuart Siegel, San Francisco Bay National Estuarine Research Reserve, siegel@sfsu.edu
To learn more, view the project factsheet (PDF).