Evaluating Living Shorelines to Inform Regulatory Decision-Making in South Carolina
Evaluating Living Shorelines to Inform Regulatory Decision-Making in South Carolina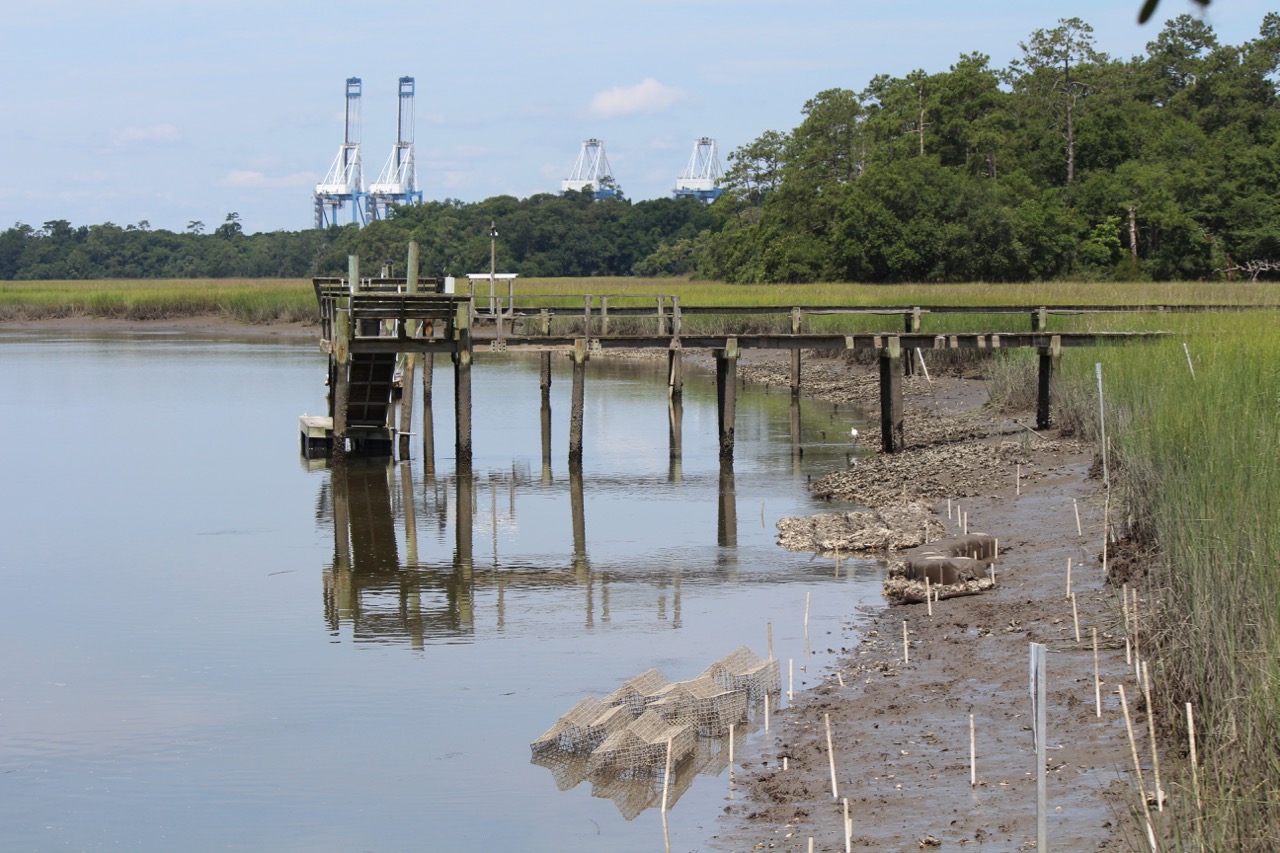 Why this work?
Living shorelines show great promise in coastal South Carolina as a tool to control erosion, increase habitat, and protect coastal areas from hazards both short-term (e.g., storms) and long-term (e.g., sea level rise). The South Carolina Department of Natural Resources and the Ashepoo, Combahee, and Edisto (ACE) Basin National Estuarine Research Reserve have constructed oyster-reef-based living shorelines adjacent to public land for 15 years, and private property owners are also showing interest in using living shorelines to prevent erosion. Current South Carolina permitting processes, however, do not address this emerging strategy, which serves as a barrier for private property owners wishing to pursue this approach.
About this project
This project responds to the state's desire to develop a comprehensive, science-based regulatory process to address the design and permitting of living shorelines. The researchers will analyze a suite of living shoreline possibilities specifically suited to South Carolina, noting their performance under varying physical and environmental conditions. Using a stakeholder-driven process, case study assessments, experimental research sites, and monitoring, the project team will generate the information needed to develop a statewide living shoreline policy. Ultimately, this project will help remove a critical barrier to living shoreline implementation.
Project lead and contact
Denise Sanger, ACE Basin National Estuarine Research Reserve, South Carolina Department of Natural Resources, Email: sangerd@dnr.sc.gov
To learn more, view the project fact sheet (PDF).