Exploring empirical evidence for Climate Justice in the Huron River Watershed
Exploring empirical evidence for Climate Justice in the Huron River Watershed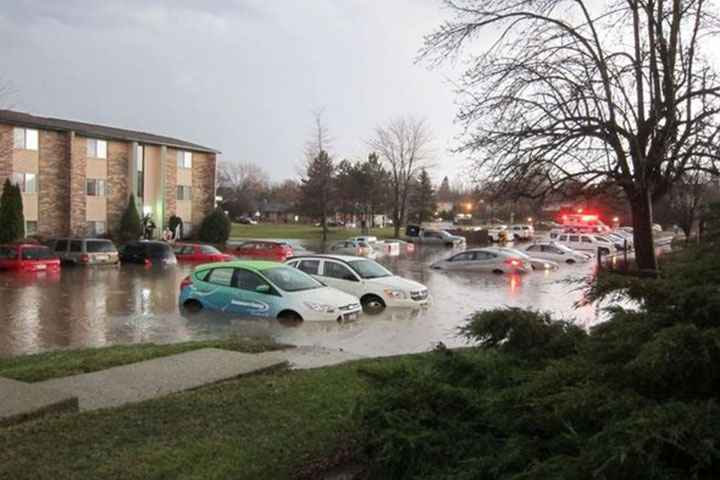 Investigators
Paul Mohai, School of Natural Resources and Environment
Chingwen Cheng, School of Natural Resources and Environment
Margaret Kalcic, U-M Water Center
Rebecca Esselman, Huron River Watershed Council
Project Summary
Climate Justice research applies an environmental justice framework to examine the racial and socioeconomic disparities in people's livelihood affected by climate change. It brings together the study of climate change-induced hazards such as floods, droughts, and extreme heat that are aggravated by climate change impacts in terms of their frequency, intensity, and geographical spread, and of socially vulnerable groups—the elderly, children, women, migrants, non-whites, and the poor—who are likely to be impacted most as a result of unequal capacity in coping with disasters.
This study serves as a pilot project to investigate potential climate justice issues in the Huron River watershed. The Huron River watershed drains 2530 square kilometers and contains a population of 500,000 residents in 65 municipalities, including major cities such as Ann Arbor and Ypsilanti.
The project team will produce:
A Climate Justice Index integrating a climate change-induced flooding hazard index, an environmental hazard index, and a social vulnerability index. The Climate Justice Index will help to identify potential climate justice hotspots in order to inform policy-makers about allocation of resources to where climate change adaptation will be needed most for socially vulnerable groups.
Spatial analyses of climate justice hotspots in the Huron River watershed
Statistical analyses of social-economic indicators in relation to hydrological and environmental hazards
Project outputs will support the Huron River Watershed Council's efforts to promote and enhance local community resiliency to climate change. At the University of Michigan, this work broadens capacity to study relationships among environmental justice, social science, freshwater resources management, and climate change. Completion of the pilot-scale study is a critical first step in developing a comprehensive Climate Justice Index that can be applied to the Great Lakes region for developing equitable climate policies for freshwater resources.