Urban Pollution Footprints on the Great Lakes
Urban Pollution Footprints on the Great Lakes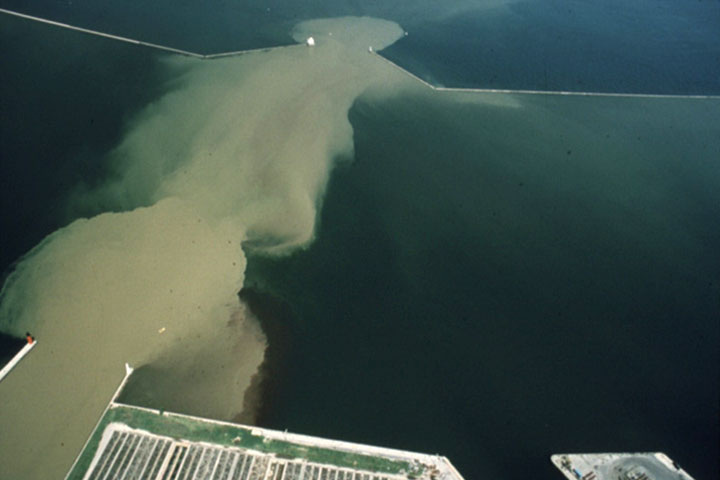 Investigators
Sandra McLellan, University of Wisconsin-Milwaukee
Hector Bravo, University of Wisconsin-Milwaukee
Steve Corsi, United States Geological Survey
Additional Core Team Members
Jenny Kehl, University of Wisconsin-Milwaukee
Georgia Mavrommati, Michigan State University
Project Summary
Fecal pollution, which enters surface waters via sewage discharges, agricultural runoff and urban stormwater runoff, continues to be a pervasive problem in the Great Lakes. Sewage contamination is of particular concern because it carries with it multiple stressors to the environment including nutrients, chemical contaminants, pharmaceuticals and disease causing organisms, or pathogens.
Despite numerous monitoring programs for fecal bacteria, scientists and resource managers have very little understanding of the specific sources of fecal pollution impacting nearshore waters, nor do they have a benchmark against which to measure improvement following mitigation.
This project team is assessing sewage and agricultural runoff entering Lake Michigan and Lake Erie, determining the relative contributions from sewage and agricultural runoff, e.g. from dairy operations and other sources of cattle/cow waste, using alternative indicators of fecal pollution. Some of the data are integrated into a nearshore model of Lake Michigan to determine the distribution in nearshore waters. Agricultural runoff and sewage discharge quantities are interpolated to represent nearshore conditions across seasons, particularly the summer recreational season.
The team is also determine statistical relationships between alternative indicators and optical properties, thereby creating a watershed assessment tool that can be used widely across the Great Lakes as a simple and cost-effective detection method for sewage contamination.
Research findings are being disseminated to watershed managers and policy makers, with efforts designed to have a broad reach across the Great Lakes Basin.