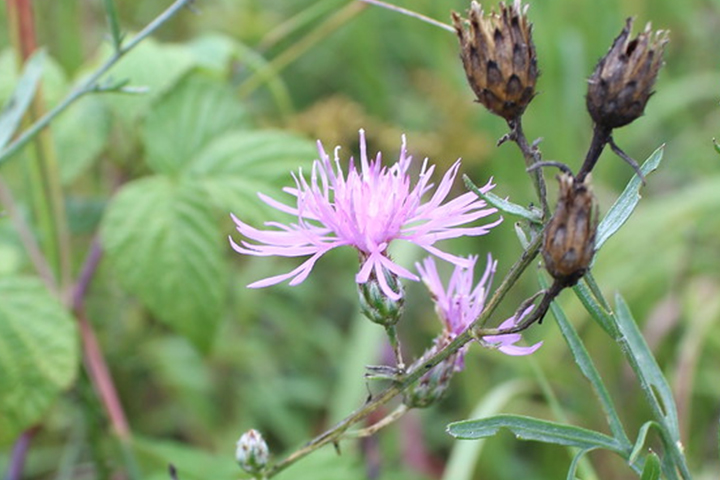 Project Team
Mark Lindquist - School for Environment and Sustainability (SEAS) (PI)
Tony Reznicek - Herbarium, Research Museums Center (Co-I)
Daniel Phillips - SEAS and COMMONStudio
Kim Karlsrud - Penny Stamps School of Art and Design and COMMONStudio
---
Project Summary
Following Detroit's bankruptcy in 2013, which forced cuts in many public services like landscape management, vast areas of "transitional land" emerged where spontaneous vegetation, commonly referred to as weeds, began taking over. This development compounded the ongoing issue of overgrown vegetation on the numerous vacant parcels scattered throughout Detroit, which combined constitute nearly 17% of the city's land area.
The goal of this project was to evaluate the properties and perceptions of these varieties of plants in urban environments and also to partner with groups in Detroit engaged in landscape maintenance to understand and possibly inform their decisions concerning spontaneous vegetation.
A product of this research collaboration was a compelling GIS story map: Mow Town: The Emergence and Management of Spontaneous Urban Vegetation in Detroit. This map provides a first-of-its-kind tool for the City of Detroit to guide managers, citizens, and urban planners in the development of landscape engagement strategies, and perhaps to shift public perception of spontaneous vegetation.
Building upon research that has demonstrated the surprising and valuable roles that weeds play in urban landscapes, such as filtering heavy metals and polluted air, this research team partnered with organizations like the Detroit Mower Gang, which formed to help upkeep the city's neglected landscapes, as well as the Downtown Detroit Partnership (DPP) and the City of Detroit's General Services Division. Employing a combination of semi-structured interviews and field visits, Mark Lindquist and his team were able to classify types of common urban vegetation and the functions they provide; map and define the territories the landscape groups oversee; and identify areas where novel management approaches could be appropriate.
This project provides a promising example of collaboration between academic researchers and community groups to inform the development of landscape management strategies for Detroit and other legacy cities. Next steps include testing the findings through collaboratively-designed demonstration projects.
For more details, read the final project report (PDF)
This project received a $10,000 Catalyst Grant in 2019.