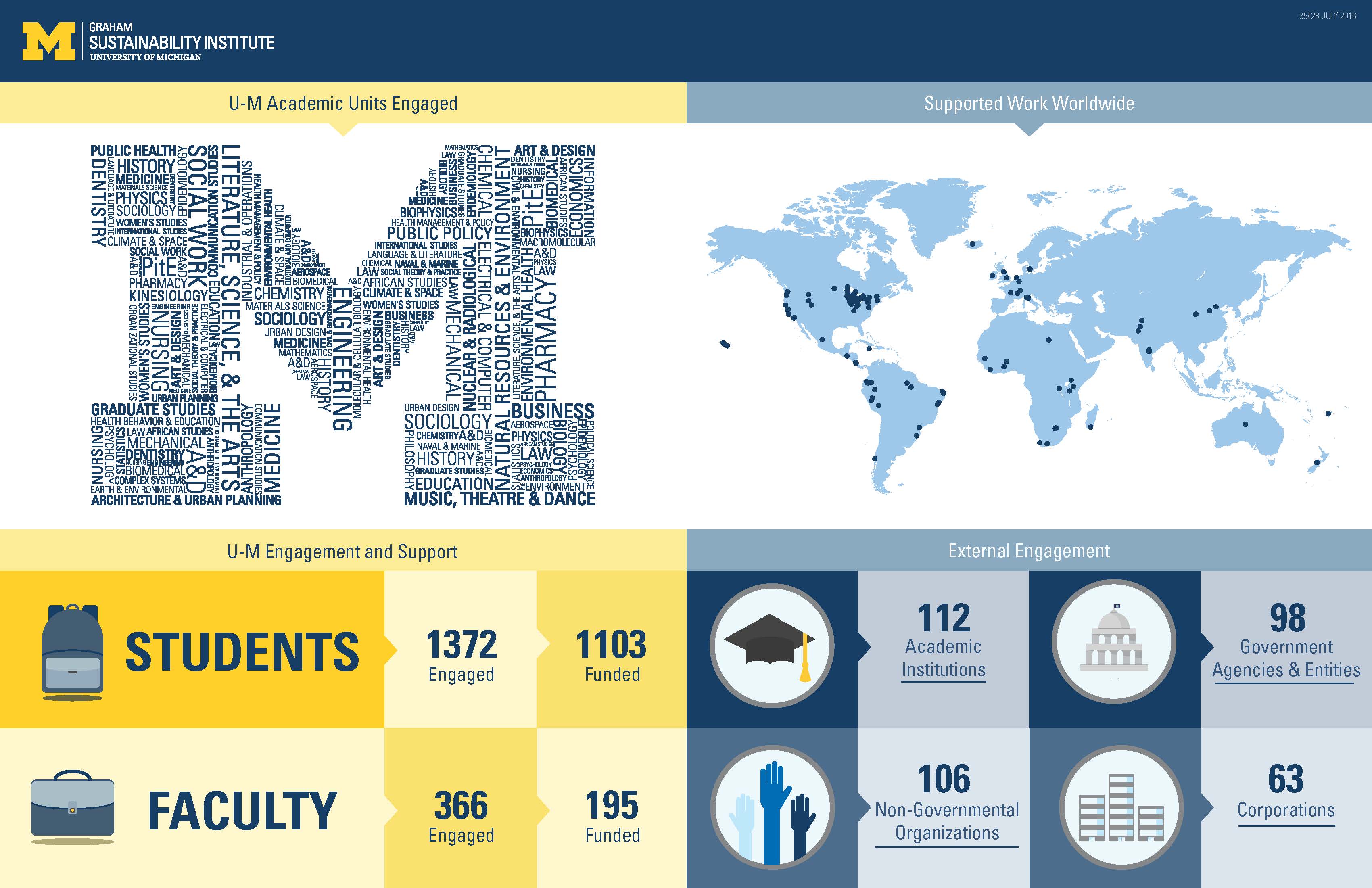 We engage, empower, and support faculty and students from all U-M units, and integrate this talent with external stakeholders to foster collaborative sustainability solutions at all scales. We believe that diversity is key to individual empowerment and the advancement of sustainability. Supported by individuals, corporations, foundations, government agencies, and the University of Michigan, our work spans three areas:
Facilitating multi-stakeholder assessments on complex sustainability issues, supporting interdisciplinary research teams, and helping organizations connect science to real-world decisions.
Cultivating sustainability leaders who embrace diversity, think systemically, engage across disciplines, and pursue action-based learning opportunities worldwide.
Embedding faculty and students within operational efforts to reduce U-M's footprint, improve sustainable behavior, and use the campus as a living-learning laboratory.