The Graham Sustainability Institute's Carbon Neutrality Acceleration Program (CNAP) announced a series of projects chosen for an initial round of funding, each with dramatic potential to help reduce net carbon emissions. The multi-year, multi-million dollar program was created in 2020 with a $5M gift from anonymous donors.
"I congratulate the U-M researchers of the CNAP teams whose exciting projects apply multidisciplinary problem-solving to the challenge of climate change," said President Mark Schlissel. "The CNAP program is a tremendous example of what we can contribute as a comprehensive public research university, with the generosity of our donors supporting efforts that have enormous potential to help address an urgent societal problem."
In this funding round, seven 1-2 year projects totaling $1.75 million were chosen from among 37 proposed projects involving 105 U-M faculty and researchers. The projects selected address energy storage, carbon capture and sequestration, public opinion, behavior and equity.
"We are grateful to the donors and thrilled to be in a position to support faculty across U-M as they blaze much-needed trails to carbon neutrality," said Jennifer Haverkamp, Graham Family Director of the Graham Sustainability Institute and co-chair of the President's Commission on Carbon Neutrality. "We expect these projects will have a major impact—both on future research and in real-world applications."
Given the urgency and complexity of reaching carbon neutrality, this funding round leveraged the breadth of expertise across U-M, supporting interdisciplinary projects on a spectrum from technological to social.
"We propose a very bold idea, aiming to couple, in one device, the capture of CO2 and its direct conversion into useful fuels using renewable electricity as the energy driver," said Suljo Linic, Martin Lewis Perl Collegiate Professor of Chemical Engineering. "We need to develop complex materials with multiple functionalities that can accomplish the task."
Linic is principal investigator on a funded project that also includes researchers from Mechanical Engineering and Chemistry. "We hope that the CNAP grant will provide a foundation for a larger center-level project that would allow us to expand the team and build on the work performed under this initiative," he said.
Other projects aim to reduce carbon emissions in agriculture, develop cost-effective thermal energy storage, lower the carbon footprint of U-M student diets, promote equitable heat electrification, and influence perceptions around climate change and carbon neutrality-related issues.
"The cascading national crises of the past year will inevitably shift the outlook of major research universities, including the University of Michigan, with respect to myriad forms of community engagement and public service," said David Porter, Professor of English and Comparative Literature and principal investigator on a project designed to reimagine community narratives around carbon neutrality that is part of his Detroit River Story Lab.
"I hope that some of [our] experimental approaches… will serve as useful models for expanded academic-community partnerships at U-M in years to come."
To learn more, read on and visit the project web pages linked below.
---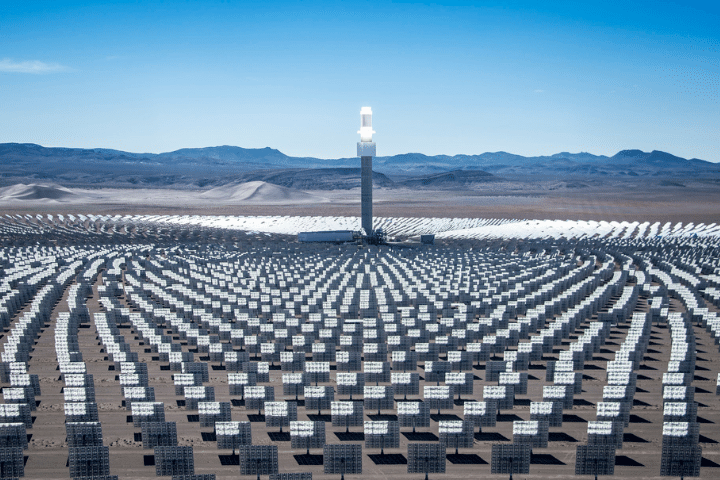 For the first time in 50 years, low-carbon technologies have overtaken coal globally as the leading source of electricity. With the penetration of renewables continuing to increase, developing cost-effective, scalable, and duration-flexible energy storage is critical to balance energy supply and demand. Enter TES: thermal energy storage.
What makes TES so attractive is its combination of cost-effectiveness and flexibility. It has the potential to integrate electricity with heating/cooling applications that make up 90% of the world's energy use. However, TES technologies are underexplored, underdeveloped, and yet to be commercialized. This team aims to accelerate the development and adoption of thermal energy storage by focusing on how the physical properties of materials and the heat-transfer performance of TES devices impact their revenues, costs, grid value, and emissions reduction potential.
Project team: Rohini Bala Chandran, Mechanical Engineering (PI); Michael Craig, SEAS; Donald Siegel, Mechanical Engineering
---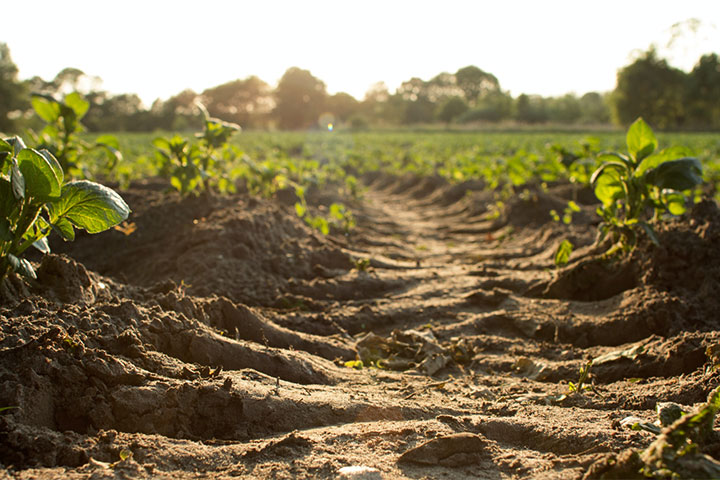 Agricultural cover crops are non-harvested crops grown in rotation between primary crops. When cover crops decompose, they contribute organic matter that contains important nutrients to the soil, reducing the need for synthetic fertilizers and thus lowering the overall carbon-cost of row-crop farming. But is there a way also to conserve that organic matter to sequester carbon in the soil long-term? This question is at the heart of what researchers call the "soil carbon dilemma."
Recognizing that different types of soil organic matter serve different functions, this research team aims to use crop diversification to optimize both the carbon capture and the nutrient contributions of cover crops. The researchers hypothesize that by planting legumes (which contribute nutrients and may sequester carbon in the soil) alongside grasses (which capture the nutrients added by legumes and make them available for future crops), they can maximize the ecosystem services provided.
Project team: Jennifer Blesh, SEAS (PI); Kent Connell, SEAS; Timothy James, Ecology & Evolutionary Biology; Julie Doll, Michigan State University
---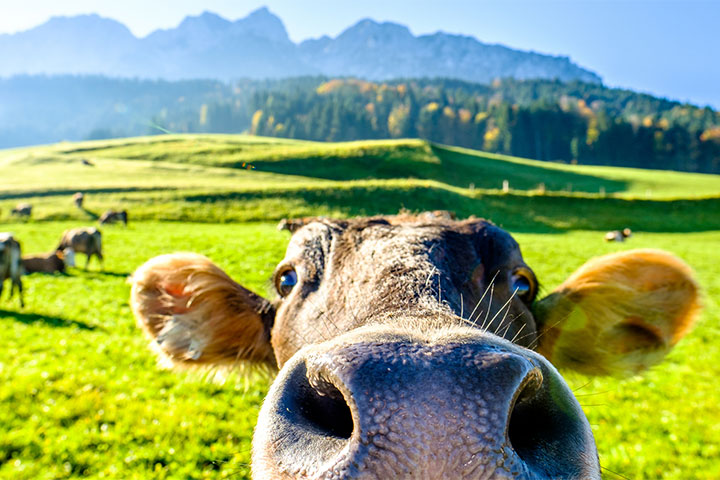 Individual diets vary vastly in their carbon footprints, and the disparities are driven largely by the relative proportion of animal-source foods. Beef, for example, is responsible for 50 times the emissions per kilogram of field-grown vegetables. Reducing consumption of carbon-intense foods like beef could have transformative impacts on climate change.
Building on prior collaborations, including work on the Food Internal Analysis Team (IAT) for the U-M President's Commission on Carbon Neutrality, this research team will pilot four interventions (behavioral "nudges") in University of Michigan dining halls. Using an experimental design, the objective of the study is to determine the carbon impact of evidence-based behavior change interventions to reduce red meat consumption. These interventions have the potential to lower U-M dining hall emissions significantly without large-scale structural changes or capital investments—and with potential cost savings. The study is expected to generate scalable, replicable solutions for reducing emissions through dietary change at universities regionally and nationally.
Project team: Andrew Jones, SPH (PI); Lesli Hoey, Urban Planning; Alex Bryan, Student Life; Steve Mangan, MDining; Keith Soster, MDining; Lindsay Haas, MDining; Frank Turchan, MDining
---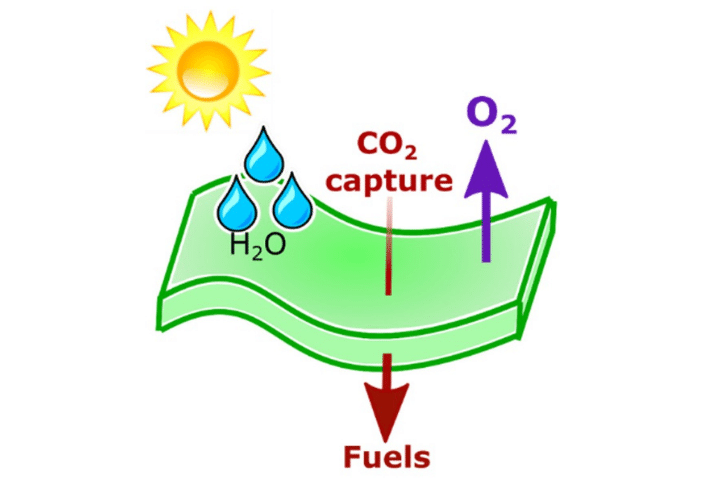 The drive to limit the concentration of CO2 in the atmosphere has spurred widespread efforts to develop technologies that capture and reuse or store carbon. This research team will develop a renewable energy-powered, integrated process for the capture of CO2 and its conversion to useful fuels and chemicals.
The research team—which includes five U-M faculty, three PhD students, and one post-doctoral fellow—will create a one-of-a-kind device that will unite carbon capture, concentration, and conversion in a single integrated structure. The device will run on solar energy, have minimal impact on the environment, require no significant changes to current infrastructure, and follow the natural daily cycle of solar energy to eliminate the need for electricity storage.
Project team: Suljo Linic, Chemical Engineering (PI); Rohini Bala Chandran, Mechanical Engineering; Bryan Goldsmith, Chemical Engineering; Nirala Singh, Chemical Engineering; Charles McCrory, Chemistry
---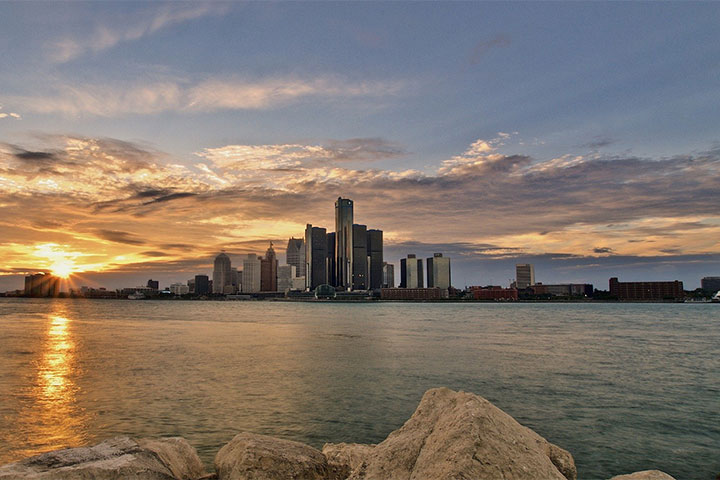 Home to oil refineries, steel factories, power plants, industrial agriculture, and carbon-intensive transportation networks, the Detroit River Watershed is one of the nation's most deeply and visibly implicated in the troubling legacy of the carbon economy. Riverside communities have displayed remarkable resilience through the myriad trials of the past 75 years, and this project aims to partner with these communities as they continue reshaping the shared narratives that will lay the groundwork for a sustainable post-carbon future for the region.
Local community groups have begun actively contesting the dominant narratives that have long defined the river's value in the terms of an extractive economy deeply intertwined with racial exploitation and environmental degradation. Working alongside these community partners, the research team will leverage the powerful narrative channels of education, nonprofit journalism, and regional public history to resource the creation and elevation of alternative frameworks and learning tools for reconnecting local communities in forward-thinking ways with their most important natural resource. 
Project team: David Porter, Comparative Literature/English Language & Literature (PI); Maria Arquero de Alarcon, Architecture & Urban Planning; Rebecca Hardin, SEAS; Melissa Duhaime, Ecology & Evolutionary Biology; Kristin Hass, American Culture
---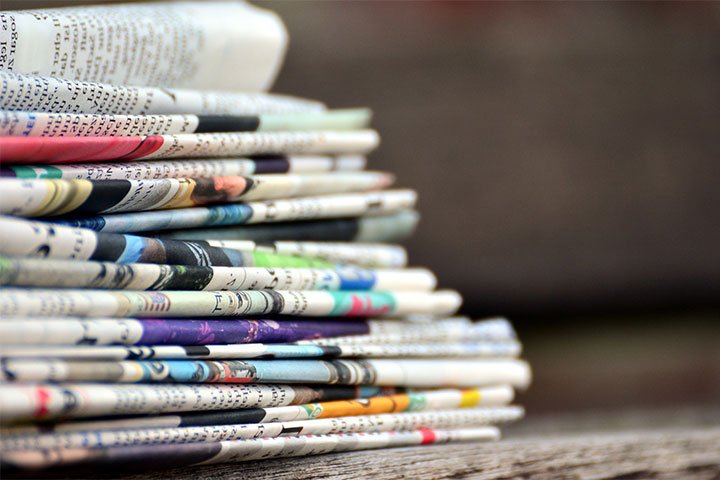 To galvanize public support for climate action across the U.S. political spectrum, researchers, advocates, and journalists are increasingly focusing on how climate change fuels migration. But early research suggests this approach may backfire: Linking climate change to international immigration has been shown to fail to promote climate policy support and may also, inadvertently, increase anti-immigrant sentiments.
This research team, who conducted the preliminary research cited here, will build upon their past work to explore different framings of climate migration, seeking framings that will translate into support for low-carbon policies. In addition, the team will examine how diverse segments of the American public uniquely react to these messages. By testing ways to flip the harmful effects demonstrated in their pilot studies, the researchers hope to create a set of best practices for journalists, policymakers, and climate advocates to present this vital aspect of climate change.
Project team: Kaitlin Raimi, Ford School of Public Policy (PI); Julia Lee Cunningham, Ross School of Business; Nathaniel Geiger, Indiana University; Ash Gillis, Pennsylvania State University; Melanie Sarge, Indiana University
---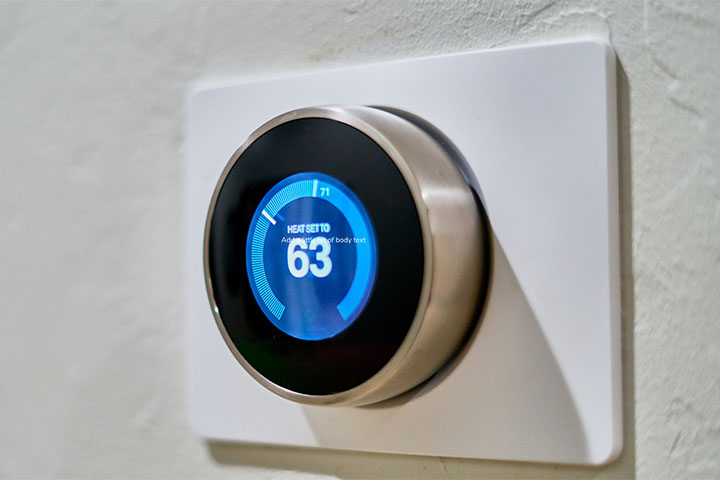 Each winter—to save money, energy, or both—a large proportion of families in the U.S. maintain their homes below the 64°F considered healthy. As home heating moves toward full electrification and utilities require customers to adopt pricing plans designed to reduce peak demand, low-income customers could face a particularly stark tradeoff between cost and comfort.
This project will test the hypothesis that dynamic pricing, when applied to electrified heating, will affect vulnerable households differently than it does other households. Without focused efforts to reduce the burden on the poor, widespread decarbonization of home heating is likely to hurt low-income customers. The research team, leveraging their collective expertise across engineering, economics, and the study of consumer behavior, aims to create a knowledge base to help design interventions to avoid that outcome.
Project team: Parth Vaishnav, SEAS (PI); Tony Reames, SEAS