Tuesday, December 8, 2015

U-M Water Center News Brief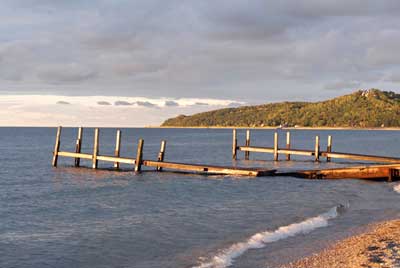 Recently, the International Joint Commission (IJC), released a report about mercury in the Great Lakes region. In the report, the Commission encouraged the U.S. and Canadian governments to support a sustained monitoring effort.
Jennifer Read, Director of the University of Michigan Water Center
, provides some perspective on the IJC report and why monitoring is critical to reducing mercury contamination, below.
The first fish consumption advisories in the Great Lakes were issued for mercury contamination of walleye in Lake St. Clair when Canadian university researchers found it in the 1970s. Since that time, U.S. and Canadian domestic sources of mercury to the Great Lakes, both end-of-pipe and airborne, have been dramatically reduced. Despite this progress, however, mercury remains one of the chief toxic chemicals for which consumption advisories are issued. The chief sources of new mercury pollution are from outside the continental United States and Canada. Without the level of monitoring called for in the IJC's latest advice to our two federal governments, it will be difficult to build and sustain the kind of strong international pressure necessary to identify and reduce the major sources of human-generated mercury contamination worldwide.
Learn More: