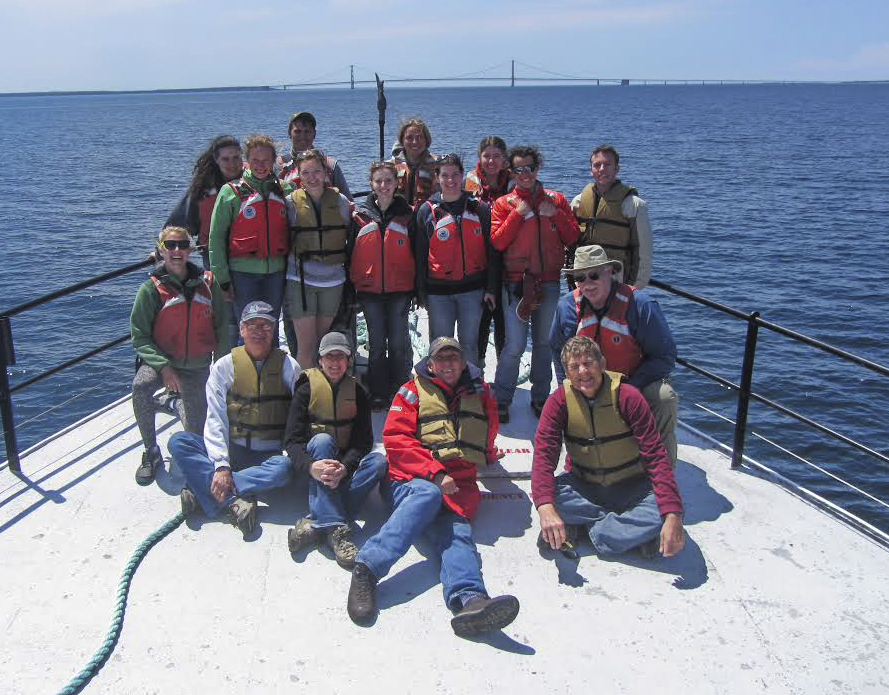 The U-M Water Center and Graham Sustainability Institutes congratulate Tom Nalepa on his International Association for Great Lakes (IAGLR) 2017 Lifetime Achievement Award. Tom's ground-breaking work on the impact of invasive species, particularly Quagga and Zebra mussels, and foresight in launching long-term monitoring in Lakes Michigan-Huron has been foundational in our ability to understand and predict changes in the ecosystem.
Most importantly, Tom is an excellent collaborator and mentor. Since retiring from GLERL we've been blessed to have Tom as a colleague at the Water Center where he's continued to be an excellent mentor and colleague, leading a multi-disciplinary, team-taught course on Great Lakes Science and Management and a field course that continue to inspire the next generation of our Great Lakes science leaders.
Congratulations Tom! 
Read More: http://iaglr.org/releases/thomas-nalepa-honored-with-iaglr-lifetime-achievement-award/