Updated May 11, 2016
About the Project
Vacant properties in Detroit, and other cities, can become green infrastructure, enhancing neighborhood quality of life, and improving water quality. On the former sites of vacant homes, University of Michigan researchers and their partners built innovative bioretention gardens to help manage stormwater while removing neighborhood blight in Detroit. 
Before installing the gardens, researchers surveyed 163 households near the garden sites. Neighbors rated lots with the proposed garden designs as appearing more attractive, neater, better cared for, and safer than lots without bioretention gardens. Residents strongly preferred to have bioretention gardens on vacant lots in their neighborhood.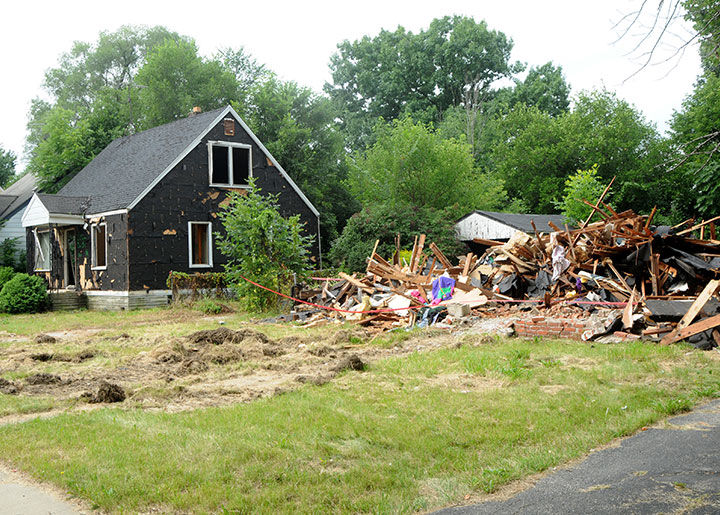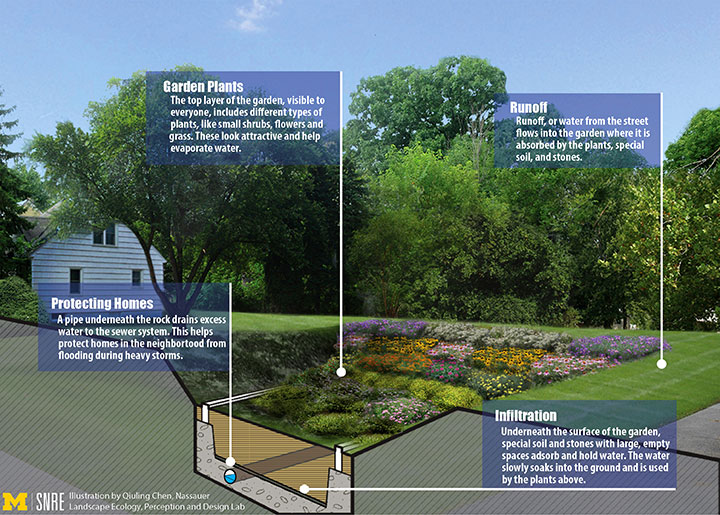 Upcoming Event
Wednesday, May 18, 2016 at 10AM: U-M researchers and their project partners, community leaders, neighborhood residents and local students will gather to celebrate the transformation of vacant lots into four "bioretention gardens" designed to capture and soak up stormwater while beautifying Detroit's Warrendale neighborhood.
Contacts
Learn More
Media Highlights