Thursday, December 1, 2016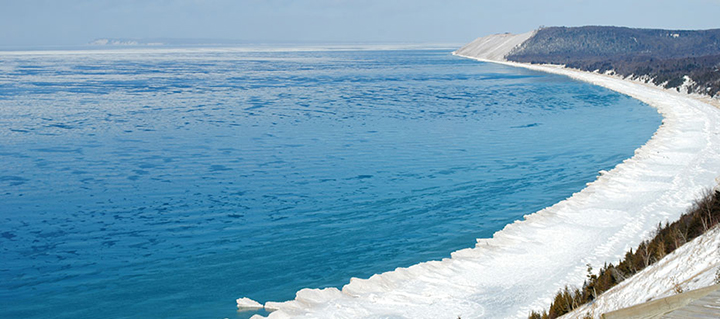 An international team of 62 scientists found that life under the ice is vibrant, complex and surprisingly active. The team investigated more than 100 lakes, including the Laurentian Great Lakes and published results from their study in the journal Ecology Letters.  
"We want to better understand the effect of winter conditions on the growing season," said Isabella Bertani, coauthor of the study and postdoctoral fellow at the University of Michigan. "This information will improve our ability to predict summer algal blooms and low oxygen levels (hypoxia), and is important in light of potential changes in the duration and severity of the ice system in the future."
Lake ecologists involved in the study found that what happens in the winter can have a substantial effect on what happens during the rest of the year. This is especially true for lakes that let in a lot of sunlight, stimulating the growth of algae and zooplankton beneath the ice. These findings provide new information about freshwater systems, just as climate change is rapidly warming lakes around the planet.
"As ice seasons are getting shorter around the world, we are losing ice without a deep understanding of what we are losing," said Stephanie Hampton lead author of the study, and director of the Center for Environmental Research, Education and Outreach at the Washington State University.
Learn More
Photo credit: C. Richard Ziegler, Sleeping Bear National Lakeshore, Alligator Hill Trial Overlook