James Erbaugh, a doctoral student in the School of Natural Resources and Environment, was recently selected for two respected fellowships, both of which will help him examine how different forest governance approaches for reducing global carbon emissions affect communities in Indonesia. 
The first fellowship is the Dow Sustainability Doctoral Fellows Program, which provides $50,000 in research funding over two years and offers a variety of interdisciplinary, cohort-building activities among other fellows. The second one is the Robert and Judy Marans & Kan and Lillian Chen Fellowship in Sustainability and Survey Methodology, which covers tuition to pursue a Certificate in Sustainability and Survey Methodology from U-M's Institute of Social Research (ISR). Both fellowships, which take place over the course of two years (2014-2016), are helping Erbaugh to refine his sustainability-related research.
According to Erbaugh, the sustainable management of Indonesian forest resources involves issues of rural development, forest conservation, and sustainable timber production. Indonesia, as a country, represents a vast diversity of forests, people, and institutions. As such, methodical and place-based scholarship is necessary to accurately analyze how forest resource management i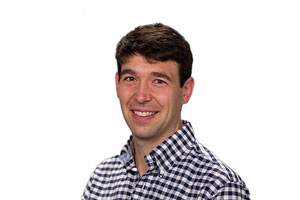 s practiced throughout the archipelago—and how it might be improved.
"The Dow Fellowship is helping me with my research on natural resource management in Indonesia, with a focus on the relationship between policy, communities, and forests" said Erbaugh. "And the Marans/Chen Fellowship is allowing me to incorporate systematic survey methods to more fully understand how households are affected by forest regulation. I am very grateful for both of these fellowships."