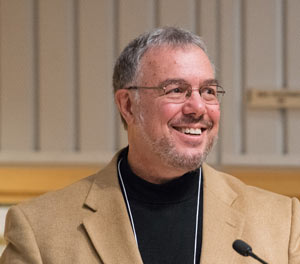 As Graham begins its 10th year, we are thinking a lot about our evolution, and strategies to maximize positive impact in our second decade. To inform our planning, we enlisted a third-party, independent evaluator to assess the impact of our work. Drawing on extensive stakeholder surveys and interviews, the assessment concluded that all Institute programs are very successful. It was satisfying to receive this validation, but we recognize that our work has just begun, and there is far more to do. In the year ahead, we will continue to draw upon learnings from the assessment and ongoing conversations with stakeholders to define key attributes and priorities for our future work.
We also accomplished a lot in the past year. We completed the most extensive study ever undertaken on Hydraulic Fracturing in Michigan, which involved U-M experts, government officials, the oil and gas industry, and environmental non-profits. We continued to support and facilitate a wide array of projects focused on restoring and protecting U.S. estuaries and the Great Lakes, including producing a model simulating impacts of a potential pipeline leak in the Straits of Mackinac that helped spur a wide range of efforts to mitigate these risks. We also received significant new funding commitments: $3.3 million from the Erb Family Foundation to support work focused on green infrastructure and phosphorus inputs to the Detroit River and Lake Erie; and $3.65 million from NOAA to continue our climate adaptation work throughout the Great Lakes region.
In the past year, the highly competitive learning programs we administer supported 135 fellows – undergraduate through post-doc – who expanded their perspectives and skills through discussions and collaboration across dozens of academic disciplines. We also enlisted Professor Andy Hoffman to further strengthen and integrate these co-curricular education programs going forward. Finally, through my role as Special Counsel to President Schlissel, we co-led an effort that brought together working groups of nearly 50 faculty, staff and students to recommend pathways for achieving the University's 2025 campus sustainability goals. We also led U-M's participation in the AASHE STARS program, through which U-M achieved a gold rating.
In short, it has been a banner year due to our staff, U-M students and faculty, advisors, partners, and our generous financial supporters.
Thank you all, and enjoy the report!
Donald Scavia
Graham Sustainability Institute
Annual Report 2015