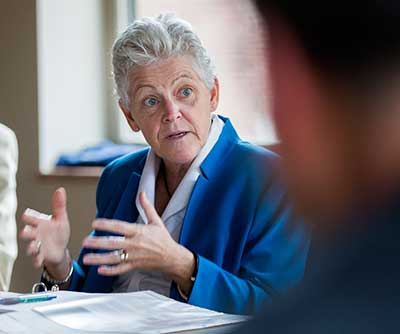 The University of Michigan recently received a visit from The Honorable Gina McCarthy, Administrator of the United States Environmental Protection Agency. 
During the one-hour roundtable discussion with students, faculty, and staff, the Administrator was eager to learn about U-M's work around climate change and related topics.  Through an engaged and engaging discussion, the Administrator answered tough questions with candor, while demonstrating a refreshing sense of humor. 
Initiated by Administrator McCarthy's office, the gathering was hosted by U-M's Graham Sustainability Institute and its Climate Center.
Photo credit: Joseph Xu, Michigan Engineering
View additional photos here.